Most Popular Nameplate and Label Blog Posts for 2017
This posts offers summaries and links to some of the most popular posts discussing nameplates and labels which held our readers' interest over the past year. Areas of interest include nameplate and label design, tooling options and ways to enhance or elevate a brand through decoration. Take a walk through and let us know where we can help as you develop your brand strategy for this next year.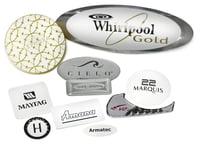 What Shape Works Best for Nameplates and Labels?
Review of common shapes used for traditional and not so traditional brand identification.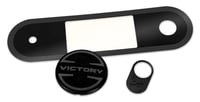 Black on Black Decoration for Nameplates and Overlays
A popular trend in nameplate design is to create tone on tone looks with contrasts between background decoration and text or logos.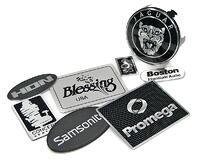 3 Basic Elements of Good Nameplate Design
Keep these basic design elements in mind when you are working on your brand identification.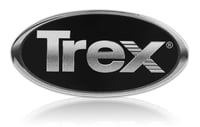 Using Halftones for Visual Dimension on Aluminum Nameplates
Getting the desired dimensional look for your nameplate doesn't have to be cost prohibitive. Using standard printing processes to include shadows or fades of color with halftones is a great way to keep cost in check.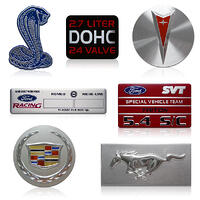 Considerations in Under the Hood Badge Design
When designing a badge or emblem which will be exposed to exterior and harsh environments, there are things which should be taken into consideration to create a part that looks as good after several years as the day the vehicle was purchased.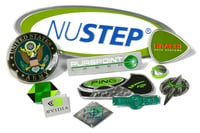 Basic Tool Information for Aluminum Nameplates
Review of basic tool operations needed to produce metal nameplates from blank to emboss and form dies.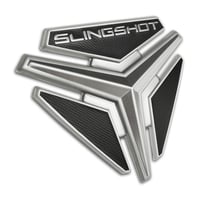 3 Ways to Get a Chamfered Edge on an Aluminum Badge
Three options to get a chamfered or beveled edge on aluminum badges for product identification. Custom tooling may be required. Printing options to achieve the look also exist.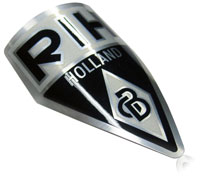 Nameplates for Curved Surfaces
Examples of aluminum badges and plastic decals which take on the contoured shape of the end product.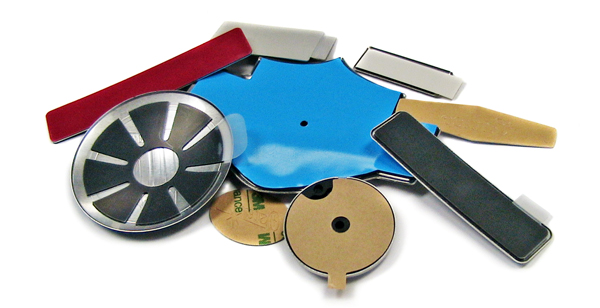 How to Pick an Adhesive for Aluminum Nameplates
Mating surface substrate and the application environment are considerations in choosing the correct adhesive for your nameplate or badge.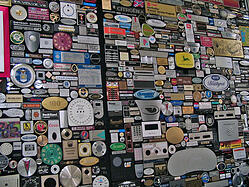 What is a Nameplate?
Nameplates, labels, badges and medallions are terms commonly used to describe the thing that showcases a product logo and speaks to brand awareness.
Northern Engraving | Helping Customers Create Identities since 1908
Whether you need your aluminum nameplate or plastic decal to stand out and differentiate your product in a unique way or be a durable representation of your brand, work with a company who has proven experience and innovation to elevate your brand.
No matter how simple or complex your design is for brand identification, be assured that you can trust your brand with us. Engineers, designers and customer service groups work together to make sure that your brand message reaches the intended audience.
Need help working through options for your nameplate, badge or label? Let's talk!
Subscribe to Nameplate Blog