RoHS and REACH Compliance

Nameplates and Trim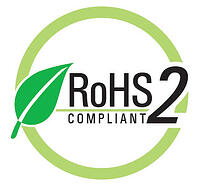 Northern Engraving has reviewed the materials used in our Products to the RoHS 2/REACH guidelines; to the best of our knowledge our product has no materials above the reportable limits and is in compliance with the RoHS 2/ REACH. Any presence of the restricted substances contained in this product would be unintentional additions and inherently trace amounts only. Northern Engraving Corporation also has no exemptions to declare.
Conflict Minerals Compliance
Northern Engraving is also proud that the materials and processes used in manufacturing our products do not use the minerals called out as "conflict minerals" in the Dodd-Frank Wall Street Reform and Consumer Protection Act of 2010. In addition, Northern Engraving has asked its suppliers to take all reasonable due diligence with their supply chains to assure that their products meet with the legislative requirements for the specified "conflict minerals".