Black on Black Decoration for Nameplates
A popular trend in nameplate design is to create tone on tone looks with contrasts between background decoration and text or logos. Many times this is involving silver on silver or gold on gold tones. This two-tone look can be achieved in other colors as well. Here are some examples showing aluminum emblems and plastic overlays using contrasting black colors.
Matte Black Background with High Gloss Black Graphics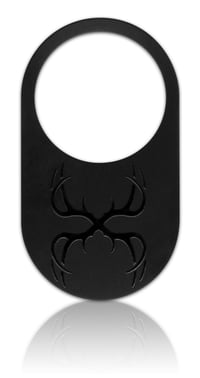 Low gloss black background sets the foundation for this exterior archery emblem. The screened high gloss graphic has just enough contrast without causing distraction or flash.
Piano Black Background with Metallic Black Graphics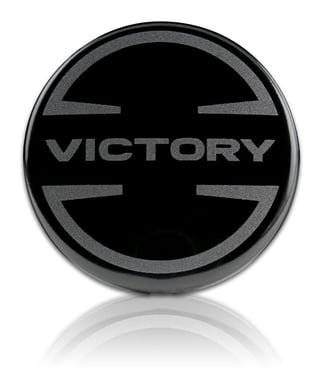 High gloss piano black is used for the background color on this high profile motorcycle trim. The contrasting low gloss graphics are created with metallic black ink.
High Gloss Black Background with Low Gloss Black Border

Black on black tones are not limited to only working with metal substrates. This can be used with polycarbonate material as well. In this case, a plastic overlay is decorated with high gloss black background accented with matte black border. This adds interest and some elegance to an otherwise ordinary part.
Diverse Decorating Options with Color for Nameplates
The two-tone look in your nameplate design can be achieved with nearly any color. Popular choices have included silver-on-silver, gold-on-gold and black-on-black with contrasting gloss levels or metallic coordinating colors. The options are endless and open to your imagination.
Ready for more discussion on how to incorporate a tone-on-tone look for your nameplate? Let's talk!
Subscribe to Nameplate Blog