Happy Holidays 2017 from Northern Engraving
May Joy, Peace, Hope and Happiness be yours this Holiday Season and in the New Year!
from your friends at Northern Engraving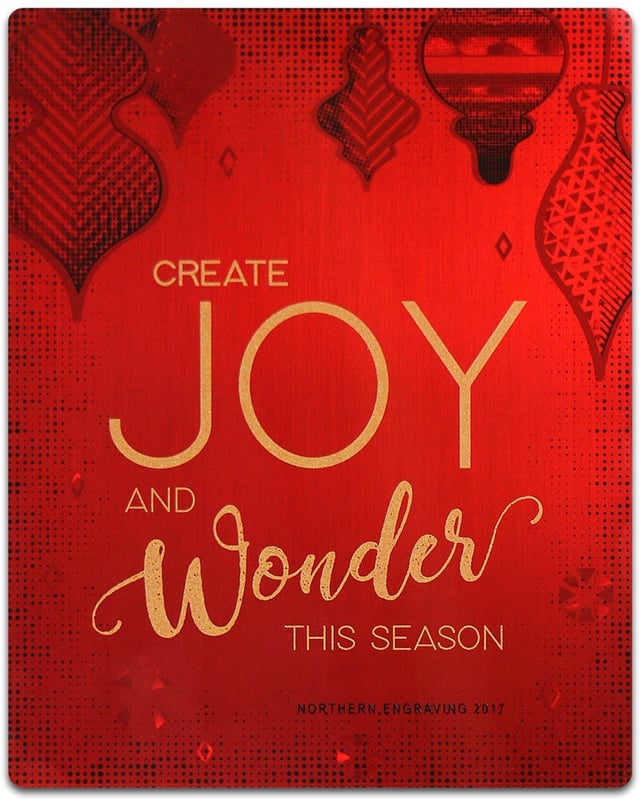 Printed half tones and gradient pattern structure are key elements in the design of this year's Holiday Card. To learn more, check out this Design Blog post.
You'll be glad you did! Enjoy!
Subscribe to Nameplate Blog