Three Woven Carbon Fiber Nameplates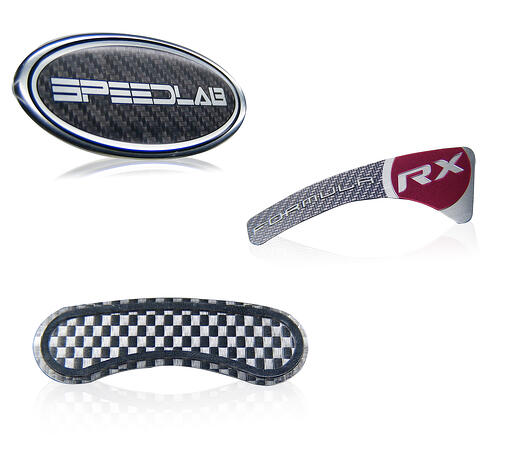 Carbon fiber finishes on aluminum are considered by designers of everything from automobiles and televisions to golf clubs and exercise equipment. Layering a printed carbon fiber finish over an engine turn finish disguises the engine turn. The result is a surface with movement that is not recognizable as an engine turn. The flash of the small overlapping spins is added to the carbon fiber finish, as seen in the first nameplate above.
The texture in the second nameplate adds another layer of dimension to carbon fiber finishes. It can be combined with selective brushing or engine turn or used only with printing. Texture adds richness and a tactile quality to the printed surface - a desirable sense of touch and feel.
In the last nameplate, use of selective brushing creates an interactive surface with movement.
Read more about creating depth on aluminum with selective brushing, engine turn and printed texture.
View our case study of the Dodge Charger inerior aluminum trim using a woven carbon fiber micro pattern.
Subscribe to Nameplate Blog