Carbon Fiber on Aluminum Trim
The variety of weave patterns available in carbon fiber have inspired many designers to explore this look on aluminum. For some this means using the carbon fiber as a starting point and interpreting the surface on aluminum. For others it is matching the original material as close a possible.

This carbon fiber finish on aluminum is one of my favorites. It features the traditional carbon fiber color but uses a non-traditional weave. Selective brushing of the aluminum is layered with transparent colors to create movement and depth as seen in the real carbon fiber. A high gloss topcoat adds further depth. It can be applied to a trim piece overall or selectively.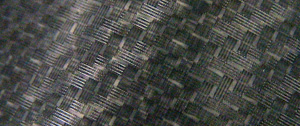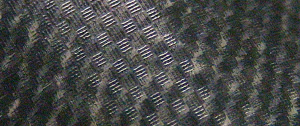 Other interpretations of carbon fiber have explored adding texture to the weave which changes the look and creates further movement in the surface. Texture adds richness and a tactile quality to the printed surface - a desirable sense of touch and feel.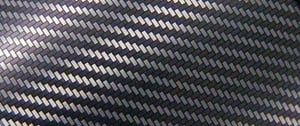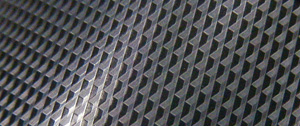 A unique approach to creating a carbon fiber pattern on aluminum is to adapt the look of the finish so it compliments carbon fiber but is not an attempt to duplicate the material. The wide variety and sizes of weaves are just the starting point in this exploration. Often mechanical finishes are used, creating flip in the finish. A full palette of opaque and transparent color can be added to further customize the look.
What applications can you see for a carbon fiber finish?
Carbon Fiber Samples on Aluminum
See for yourself the depth and movement created in these carbon fiber finishes. Request free samples of carbon fiber finishes on aluminum.