Engine Turned Dash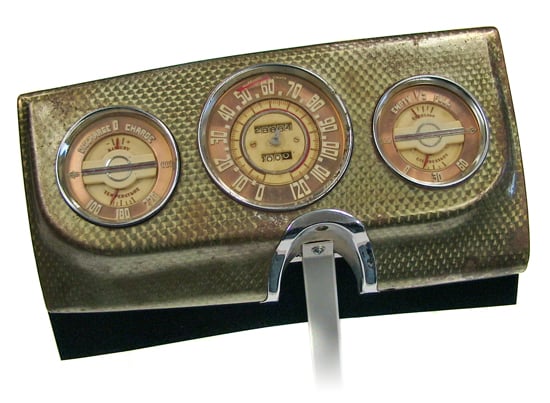 Engine turning is a mechanical finish in which very precise spins are applied in overlapping rows on aluminum. The finish was popular on vintage race cars and airplanes. Engine turned dash panels were fashionable in the 1920's and 1930's. The 1941 Buick sported one of our early automotive dash panels.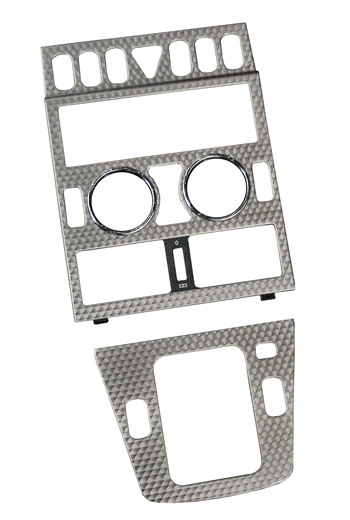 More than half a century later, engine turned aluminum finishes are popular again. Automotive trim is once again embracing the finish. The process basically remains the same with the surface of the metal being mechanically abraded creating a series of spins. The spins reflect light creating movement and an interactive surface as shown here on the striking Mercedes SLK trim.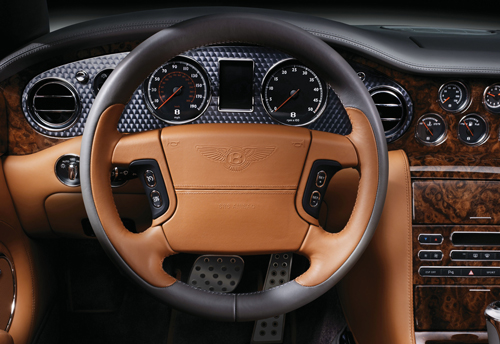 The engine turn process remains the same but advances in forming and printing expand your metal trim options. The classic finish is being reinvented into stylish trim as shown here on the elegant Bentley dashboard.
Engine Turned Metal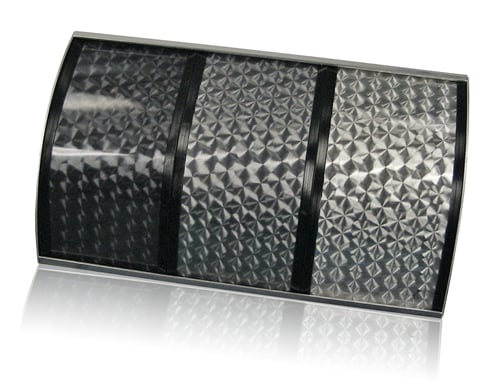 Mechanical finishes are protected with a clear topcoat. They can be layered with transparent tints of color to coordinate with your color palette. Although often used overall on trim, the engine turn finish can be applied selectively creating accents of bright aluminum. Don't rule out using the engine turn finish on nameplates. It takes on a different look when used in a small scale. It is quite appropriate for graphics or a background.
How would you use an engine turn finish on product trim or a nameplate? Request engine turned samples to see the movement this mechanical finish adds to metal.