How Will the End User See Your Brand Logo?
Picture standing in front of an empty cosmetic retail case. Imagine a case with multiple shelves. Which shelf do you see first? Is it at eye-level; do you have to look up or down? Is it encased in glass? What is the lighting like?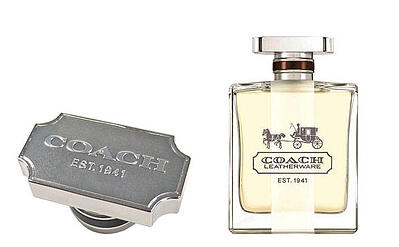 Cosmetics are a great example of how brands use visual language with product design. They are widely used to enhance personal appearance and therefore need to speak to the end user at point of purchase.
Cosmetics are most often sold in a retail environment, side-by-side along with many other brands. Because of clutter, strategic product design helps consumers see brand logos.
Product placement is key, however good product placement is not easily controlled by the brand in complex retail environments. For this reason, it is very important to consider all the angles in which the end user may view the brand logo.
This simple aluminum nameplate design for Coach is an elegant example of strategic brand logo placement.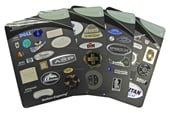 Request a Nameplate Materials and Processes Guide to begin exploring the options available to you in creating your product branding.
Subscribe to Nameplate Blog