Aluminum Fragrance Cap Insert
Coach Aluminum Nameplate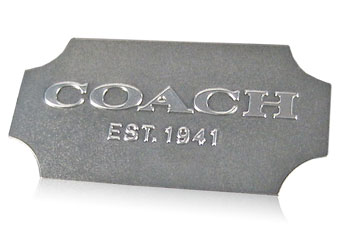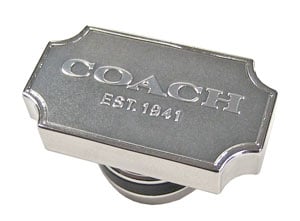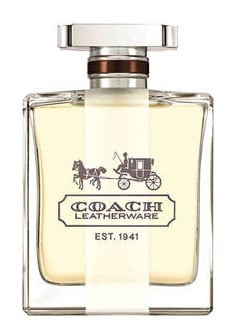 This simple design for Coach is an elegant example of using a metal nameplate as a cap insert. It illustrates the fact that more isn't always better. The beauty of this design is its simplicity. Coach is embossed in bright aluminum. The part is then stamped out. The design fits into a slight recess in the cap.
Related Articles
Pure Turquoise Custom Nameplate
Tortoise Shell Plaques for Cosmetic Packaging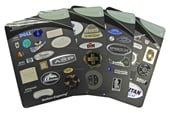 Request a Nameplate Materials and Processes Guide to begin exploring the options available to you in creating your product branding.
Subscribe to Nameplate Blog