Embossed Metal Nameplate for Home Appliances
Aluminum Nameplate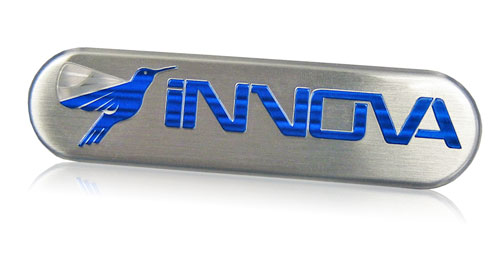 This use of mechanical processes on this aluminum nameplate caught my attention. The background is high gloss brushed aluminum applied selectively to the part. The embossed logo features two additional mechanical finishes, engine turn and engine stripe. A printed mask was used to protect areas of the metal during the various mechanical processes. This combination of processes creates a nameplate with depth and movement. Layers of transparent color are printed on the logo to add further detail and catch your attention.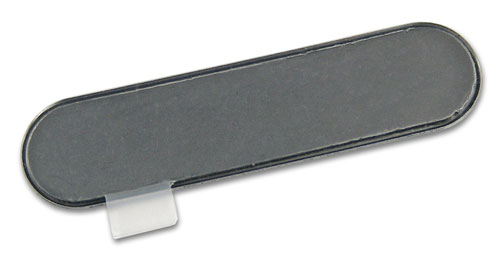 This nameplate has a rolled edge creating natural highlights and shadows on the metal surface. The formed edge gives the product branding a finished look and creates visual weight. It also means the back of the nameplate is not flat. Application of a foam adhesive creates a flat surface and the maximum area for bonding to the final product. The adhesive liner includes a tab for easy removal of the liner during assembly. Assembly options are an important consideration in the design of a nameplate. We can help walk you through the process providing samples to illustrate options.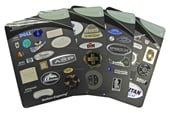 Request a Nameplate Materials and Processes Guide to begin exploring the options available to you in creating your product branding. Engine stripe, engine turn and brush are only some of the options in creating your nameplate.
Subscribe to Nameplate Blog