The Essential Checklist for Nameplate Design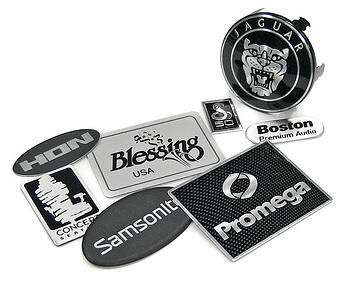 No matter if you are working on your first or hundredth nameplate, the process to design it is the same. Your corporate brand strategy has likely identified a specific look and target market that is front and center. It stands to reason that the label found on your product should match that message to enhance your brand awareness.
Building from over a century of helping companies create nameplates, badges and labels for their identities, some best practice items have been brought together. Many of these are familiar and can be found in discussion throughout various articles on this blog. Use this slideshow as a quick reference or a refresher to be sure that essential elements are considered in your next design.
Related Posts to Nameplate Design
5 Signs Your Nameplate Needs a Facelift
5 Resources to Make You Better at Nameplate Design
Basics of Nameplate Manufacturing
How to Define Color for Nameplates and Labels
5 Most Common Nameplate Questions - Answered
Artwork Submission Guidelines for Nameplates and Labels
Want to know more? Let us help!
Subscribe to Nameplate Blog