Nameplate Archive | Stock Dies for Metal Nameplates
Stock Dies for Metal Nameplates
Stamping tools created to produce metal nameplates are intended to be in use for many years and yield millions of parts. A library of available stock dies means that your project can take advantage of common shapes and sizes to keep your initial costs low and within minimal time frame to introduce a new product.
Some companies have realized the opportunity to use a stock tool for each of the various products they offer. Keeping a standard size for your nameplates or emblems creates cohesiveness in your brand identity. At the same time, each product in your lineup can have different decoration so that they stand apart from each other.
The image below shows three case nameplates using the same stamping tool but resulting in different looks. This is a great example of carrying a common shape across multiple products.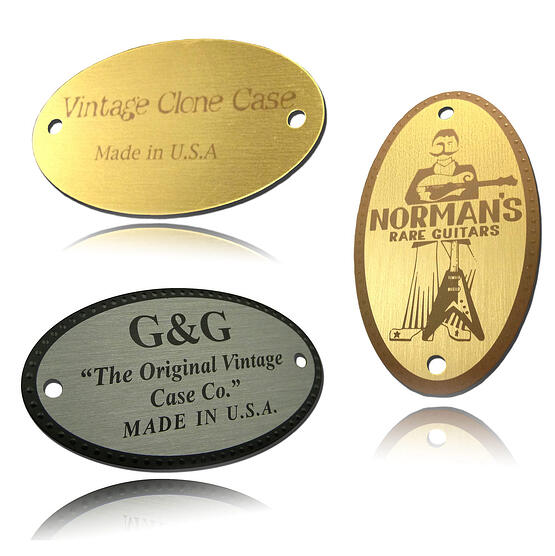 Need to know more about stock dies? Let's talk!
Subscribe to Nameplate Blog