Grab Attention with 3-D Embossed Aluminum Badges
3-D Embossed Aluminum Stands Out
Embossed aluminum is a common feature to consider when looking to showcase a brand logo or graphic on a badge. A common question is how to take that to the next level to grab attention and stand out from competition? Aluminum offers versatility in decoration and flexibility for tooling which makes it a popular choice for engineers and designers. Multiple levels of embossed aluminum add dimension and height.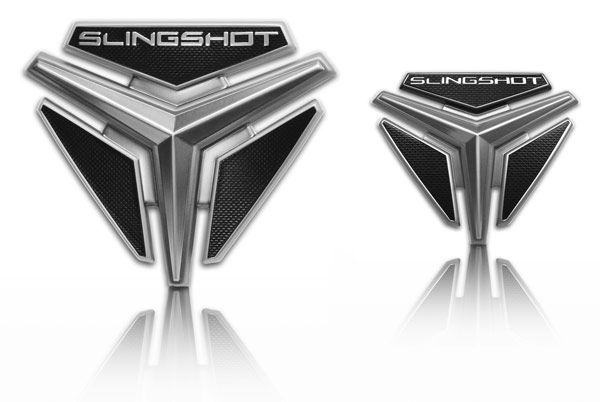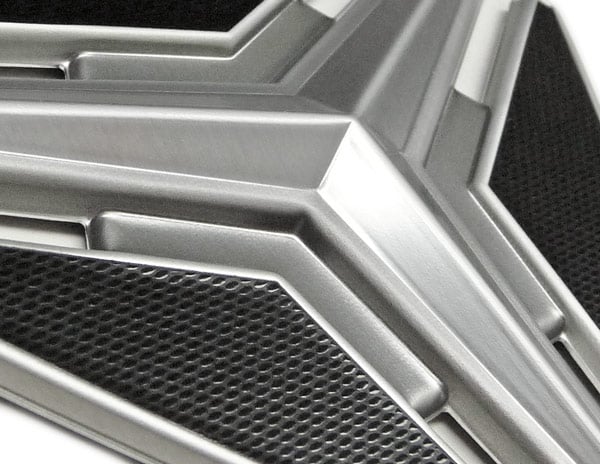 Dimension and Height with Multi-Level Embossed Aluminum
For this vehicle badge, the 3-D look is achieved with multiple levels of embossed aluminum. Transparent gray tints are enhanced with brushed aluminum to give even more dimension to the beveled emboss. A screened micro texture seen on a mating nameplate provides contrast as well as interest to the emblem. Two sizes of the badge carry consistent branding for both the exterior and interior of the vehicle. The smaller badge compliments the interior trim and dresses up the steering wheel.
Embossed aluminum results in a custom look for any nameplate or badge. Taking this further by adding multi-levels of emboss only adds to that uniqueness. An emblem with dimension grabs attention which results in brand awareness to stand out from the competition.
Related Posts Discussing Embossed Aluminum Nameplates and Trim
Options in Embossed Metal Nameplates
6 Options in Beveled Emboss on Nameplates

Can your aluminum nameplate or badge benefit from emboss tooling? Let's talk!
Subscribe to Nameplate Blog