Six Options in Beveled Emboss on Nameplates
Embossing Facets in Metal
Embossing is used on aluminum nameplates to add dimension and interest. Options range from the simple to the complex. This article covers options in beveled emboss in emblems and badges. Facets embossed in aluminum create natural highlights and shadows. This eye-catching detail can be combined with brushing, spinning, printing and other embossed details to create and an endless palette of options available to you in nameplate design.
Following is a listing of some of the options available in incorporating beveled emboss into nameplates.
Beveled Emboss Options
Beveled border with coined texture
Beveled graphic with printing to accentuate the facets
Beveled border with flat panel
Beveled graphic with multi-level emboss
Beveled graphic combined with diamond cut graphics
Beveled graphic with intersecting facets
Nameplates with a Beveled Emboss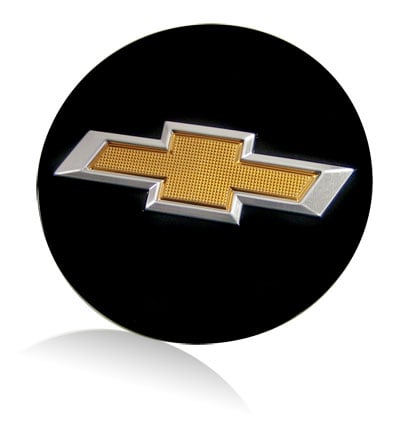 The focal point of the Chevy bow tie emblem is the textured coined in the center. The beveled border frames the texture and creates natural highlights and shadows in the metal.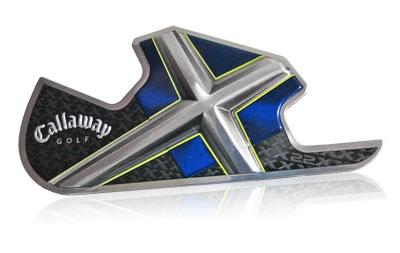 The beveled X graphic on this Callaway emblem is enhanced with printing adding to the impact of the graphic as a focal point.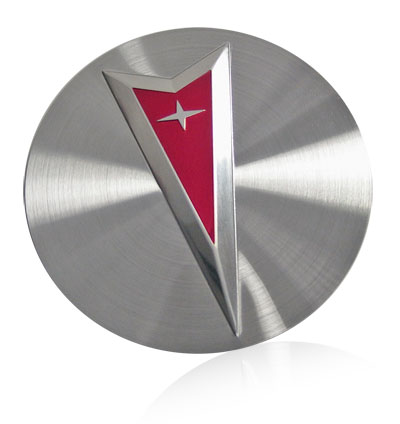 The Pontiac logo includes a beveled border leading to a flat plane. Spinning is applied selectively to register to the embossed detail. The flat plane is further defined with printed color and an embossed accent.
The beveled emboss on this Callaway medallion is the final layer in a complex multi-level emboss. Graphics are printed to register adding to the jewel-like effect of the nameplate.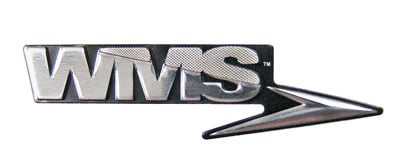 A beveled emboss combines with a multi-level emboss in this diamond cut nameplate. The facets in the emboss and diamond cut surface catch light creating movement and high impact in this small nameplate.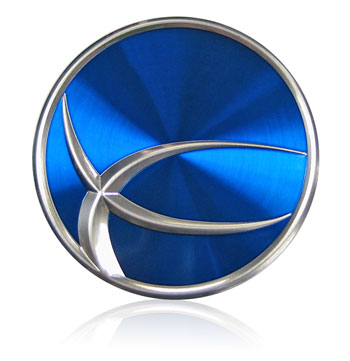 The beveled emboss on this spun nameplate takes center stage. The interlocking graphic creates a natural focal point.
What other nameplates come to mind that use a beveled emboss to draw your attention to the brand? How would you incorporate a beveled emboss into a nameplate? Let's talk!
Subscribe to Nameplate Blog