Alienware | Customized Metal Plaque
Personalized Plaque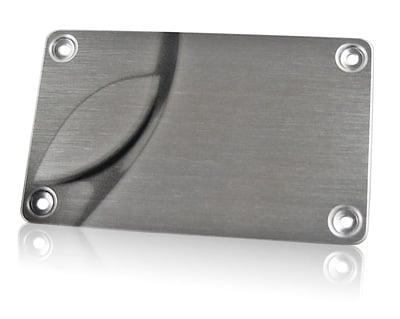 Alienware designed an aluminum plaque for the bottom of their laptop to be personalized for each customer. The plaque announces the custom-built M15x is unique to only them. The nameplate design features the Alienware logo printed on brushed aluminum. In contrast to having the personalization completed at the time of manufacturing the plaque, the laser customization is completed as the laptop is built. Recessed holes are pierced in the corners of the plaque for assembly to the laptop.
How would you integrate customization into a product? What type of products would be a candidate for a customized nameplate or emblem?
Request custom laser-etched nameplates to begin exploring this process and the options available to you in personalization.
Subscribe to Nameplate Blog