Nameplate Archive: Aluminum Lid for CD Package
Custom Metal CD Packaging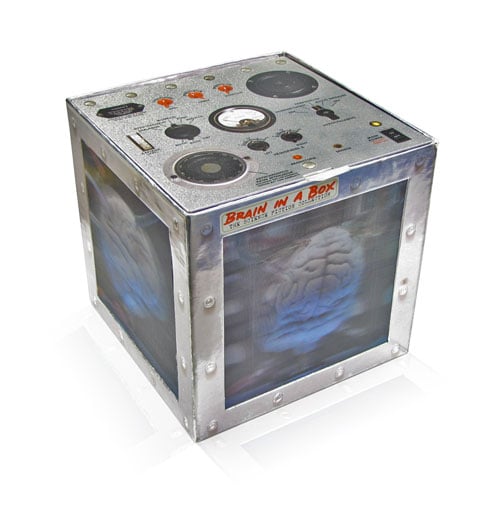 A unique use of aluminum decoration is illustrated in this CD package which in 2001 was the Grammy Award winner of Best Boxed Recording Package: Various Artists – Brain In A Box – The Science Fiction Collection. The 6.5-inch square, metal-lidded cube is brilliant packaging design.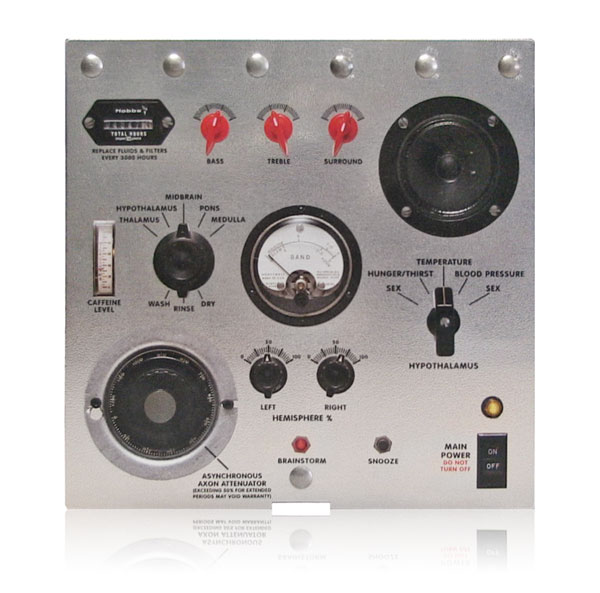 The aluminum cover is printed using process color to capture the detail and graphics in the buttons, gauges and dials. A bright aluminum background is layered with a printed texture adding to the overlay both visually and tactilely.
This creative design relies on litho and screen printing to achieve attention getting results. Additional processes available to be integrated into metal package inserts are brush, spin and emboss. How would you use the decorative processes available to you on aluminum in a package design?
Related Articles
Aluminum Inserts and The Grateful Dead
Nameplate Archive: Miles Davis Metal CD Spine
Subscribe to Nameplate Blog