Aluminum Inserts and The Grateful Dead
How Designers can Create Premium Labels for their CD Packaging with Aluminum
Aluminum decorative trim is featured on the Grateful Dead's The Golden Road 12 CD boxed set. The aluminum insert is decorated using a combination of spot color and four color process printing. Transparent tints of color highlight the reflective surface of the metal. The metal insert glows as if it is lit from behind. Screen printed texture adds to the detail in the gold border.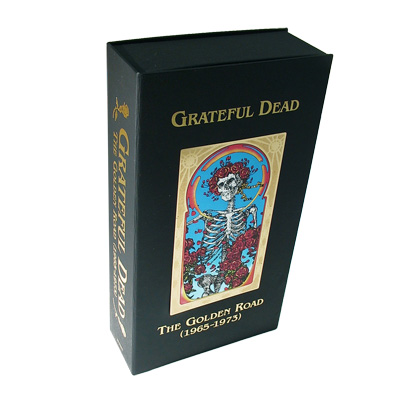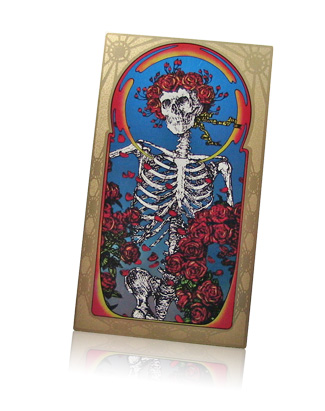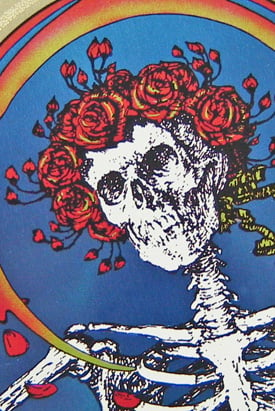 The attention to detail in the design of the packaging for the boxed set is an indicator of what is inside. In addition to the 12 CDs, the set includes an 80-page book chronicling the early history of the Grateful Dead and includes rare photos and full-color reproductions of vintage memorabilia.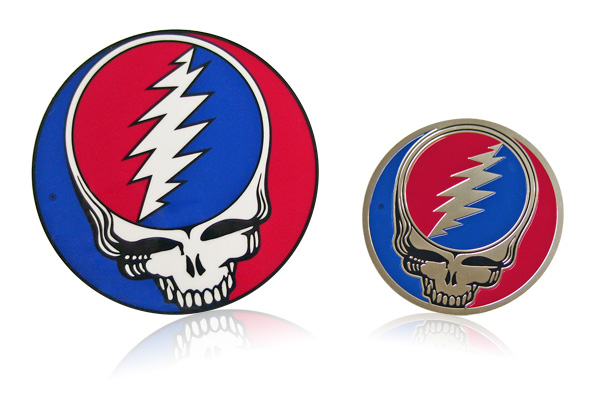 Decals and Stickers
Over the years we have manufactured other Dead Head memorabilia on metal and plastic. One aluminum label features the Grateful Dead logo embossed with transparent gold tint while a polycarbonate stickers are screen printed with opaque colors.
The Grateful Dead inserts and labels always stand out on our sample boards with nameplates ranging from KitchenAid and Callaway to HP and Estée Lauder. They are one more example of the possibilities available to desginers when working with metal and plastic substrates.
Subscribe to Nameplate Blog