Favorite Nameplate | Aluminum Nameplate shows Dimension
Guest Blogger
This article is part of a series of articles from my co-workers on their favorite nameplates. Jerry Chenoweth, our guest blogger this week, chose an aluminum nameplate which he uses to showcase possiblities of decorating aluminum for a dimensional look without the cost of a custom embossing tool.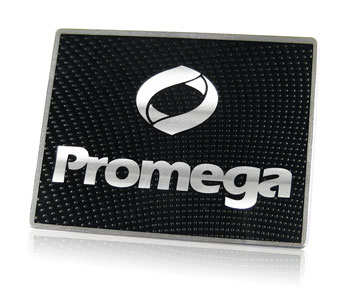 I especially like to show this part if the customer is talking about embossing their graphics but I suspect the tooling cost may be prohibitive to do so. It is a nice looking example of a common size and shape being available using a stock die.
The mechanical finish engine stripe on the aluminum graphics creates movement and the visual effect that those graphics are higher than the background. Perceived depth is also achieved by the texture design of the pattern in the background and how it appears to move and sway depending on the viewing angle.
Due to the way the light reflects off this part it is very eye catching and eye pleasing. The tactile feel to the background pattern adds to its elegance. The overall effect is a very high end looking nameplate which adds perceived value to the product it is adhered to.
Jerry Chenoweth Regional Sales Manager

Jerry is a Regional Sales Manager with great knowledge of decorating processes. He works closely with the designers and engineers of key accounts, keeping relationships strong.

Can your nameplate design benefit from a stock tool? Let's find out!
Subscribe to Nameplate Blog