Designing a Label with Individual Letters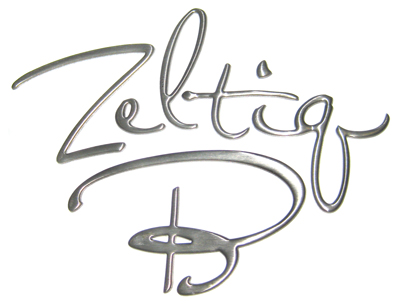 Are you looking for clean and precise branding for your nameplate or label design? If so, Northern Engraving has a process called NECOdome, which is an option for creating plastic nameplates with individual letters. This process involves layering materials to create a dimensional graphic. The result is a flexible nameplate with a flat back that can be applied to a contoured surface. NECOdome nameplates are available in varying thickness and hardness; the letters can be softly rounded or flat.
Some benefits to choosing the NECOdome process include:
No bridges connecting the letters or background behind the letters are required

Individual letters is popular across a variety of products and industries
While not required, some great bonus features include:
Creating the look of metal with plastic

Custom text and logo design

Pressure sensitive adhesive options
The Zeltiq NECOdome nameplate has softly rounded letters with the look of brushed aluminum. A clear placement mask is provided for proper alignment on the end product. In addition, a pressure sensitive adhesive is used for placement purposes.
The use of individual letters offers a clean and precise option for your brand. The NECOdome process gives a plastic nameplate dimension and flexibility for assembly purposes. Now that you know the possibilities for creating a nameplate or label with individual letters, you're ready to start the design process!
Subscribe to Nameplate Blog