How to Create a Nameplate with Individual Letters
Nameplates consisting of individual letters create a clean look on the final product. In addition, single letters make the badge versatile. The same nameplate can be used on a variety of different colored products. Singular ID and NECODome provide many options for creating a nameplate with individual graphic elements using metal or plastic substrates.
The Singular ID process can be combined with a full range of decorating options on aluminum. Possibilities include selective color or pattern, mechanical finishes and diamond cutting.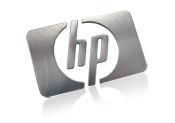 The mechanical finish used on the Singular ID HP nameplate is an engine stripe. The engine stripe is similar to an arching brush. It creates subtle movement over the surface of the nameplate. The result creates a premium look.


Singular ID is combined with one of many diamond cut surfaces on the CommScope nameplate. This creates a highly reflective surface that is eye-catching. A heat activated adhesive is used to adhere the nameplate to the product.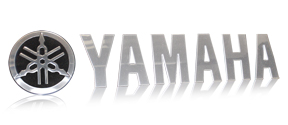 Yamaha takes advantage of selective color on the aluminum in its Singular ID nameplate. The logo and graphic are combined into one nameplate. Further dimension is achieved through embossing and forming the aluminum. Precise alignment on the final product is achieved through a placement mask and a pressure sensitive adhesive.

NECODome is an option for creating plastic nameplates with individual letters. This process involves a layering of materials to create a dimensional graphic. The result is a flexible nameplate with a flat back that can be applied to a contoured surface. NECODome nameplates are available in different thicknesses and hardnesses. The letters can be softly rounded or flat.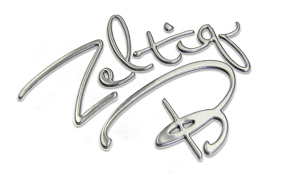 The NECODome Zeltiq nameplate has the look of a brushed metal. The softly rounded letters compliment the flowing script. A placement mask and pressure sensitive adhesive are used for placement on the final product.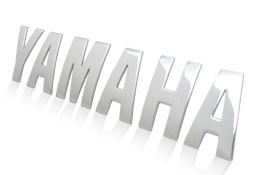 Yamaha uses the NECODome process to create a sharp chrome look for their brand. The nameplate stands up to exterior specifications and is complementary to the wide variety of colors it may be applied to.
Nameplates made up of individual letters mean there isn't the need to color key the background of your nameplate to the final product. This can reduce the amount of part numbers required to be kept in inventory. This option also eliminates the need for a bridge between letters or islands which can detract from the overall appearance of your brand.
Subscribe to Nameplate Blog