The Nameplate Design Process from Start to Finish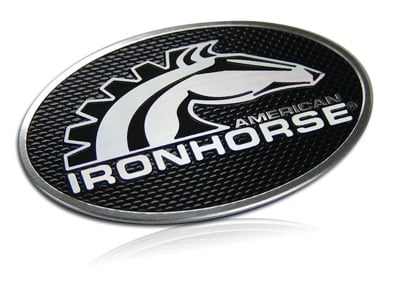 In this article, I will offer insights into the steps involved in designing an aluminum nameplate. It is easy to overlook some of these steps and end up spending time redesigning the nameplate. This is a quick checklist when working on a new nameplate.
Objective: Consider what the overall intent is for your nameplate.
Graphics: Determine what graphics are to be include on the nameplate.
Shape & size: Consider what the overall dimensions and silhouette are for the nameplate.
Colors: Determine what colors are to be used in your nameplate design.
Appearance: Consider what overall effect you would like to achieve in the nameplate.
Environment: Provide a listing of product specifications or environmental requirements to be met.
Attachment: Review options for attaching your nameplate to your product.
Nameplate Design
There are many possibilities to consider when designing an aluminum nameplate. It is often helpful to work with us at the very beginning of your project. We can work with you to show you your options and offer suggestions that will help you meet your design intent. We offer concept drawings to help explore different looks. They are a quick way to evaluate your options.
Objective of Nameplate
What is the statement you want your nameplate to make? Does it need to work across your product line on a variety of different colored products? Do you need it to stand out and catch attention? Are you looking for a refined elegant look? Is this an industrial application that requires a durable tough look? What is the budget for this project? These are some of the questions to consider when beginning the nameplate design process.
Logo or Graphic Design
Many nameplates include simply a logo. Others incorporate a model or product name into the nameplate. Borders are often added for visual interest or to set off key elements on the nameplate. It is possible to add patterns to create additional detail. They can be subtle or bold and printed to create a subtle texture.
Shape & Size of the Nameplate
Many times your specific logo or graphics will provide visual cues which help you determine the appropriate shape for the nameplate. A block logo or font may be more appropriate on a rectangular nameplate. The nameplate can also be created in a silhouette of the logo with a minimal amount of background supporting the graphics. In addition, stock dies are available in a wide variety of sizes and offer a way to help control tooling costs.
Colors
This one sounds straight forward. I want black and silver and I'm done. The reality is there are options with each color. For example, colors can be opaque or transparent. Transparent colors allow the reflective quality of the aluminum to show through. Consideration also needs to be made for what gloss level is desired. A low gloss black against a bright aluminum creates a completely different look than a piano black with bright accents. Even with silver there are many options, one of which is metallics. Metallic colors have small metal flakes in the pigment. They are naturally low gloss and contrast nicely with bright aluminum. Four color process is also an option for nameplates with multiple colors and gradations of color.
Appearance
You're well on your way by the time you are at this step in your design. However, there are still additional considerations. Do you want a dimensional look to your nameplate? Will your nameplate sit in a recess? Is the nameplate applied to a contoured surface? Embossing, debossing and forming are tooling options available to add dimension to your nameplate. Doming can also be used to add depth.
Environment & Specifications
The environment your nameplate will be used in determines what protective topcoats we will use in the aluminum decoration process. The clear topcoat provides the overall gloss level for the part and protects the nameplate from harsh environments. We offer different topcoats depending on your end requirements.
Attachment
A wide array of pressure sensitive and heat activated adhesives can be used to attach your nameplate. Foam adhesives are available in a variety of thicknesses and are often used for attaching to rough surfaces. In addition, mechanical options such as snap fit, tabs and studs can be used for attachment to the final product.
The result when consideration is put in up front for all of these aspects is a successful nameplate. Taking the time to consider each of these areas will actually speed up the design and production process. It will focus efforts on the path which leads to a nameplate that represents your brand as you need it to.
Subscribe to Nameplate Blog