Custom Color Match for Luxury Fragrance Appliqué
Color is a big deal for design teams in most industries. Color can evoke emotion and that spark to pick your product versus the next on the shelf. It makes sense when a specific color is called out for a product that the nameplate or label follow suit. This is what happened for a fragrance bottle appliqué.
The debossed soft pink signature color coupled with high gloss gold metal of this brand needed to be just right. The wrong shade of either color would have clashed with the rest of the packaging for the brand.
In this case two sizes for the aluminum emblem were called for so that they could be used on more than one size bottle for the fragrance. The appliqués
are placed into a recessed area perfectly set to their size and shape.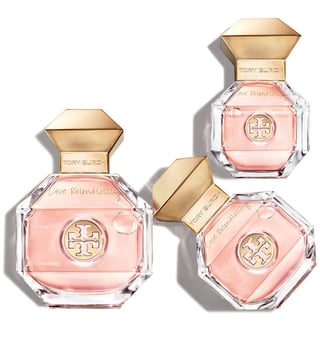 Custom color development can take a few tries before the right formula is identified. This is one example of why it is important to call out specific color targets. Doing so will help to ensure that your product branding matches the color direction you have chosen for your marketing efforts.
Once the right color is developed you can be confident that each order will follow that process and formula for consistency. There can be some variance in color from run to run. For this reason you will be asked to approve acceptable range so that quality parts are produced.
Color should not be an area of concern during product design. Over 100 years of producing nameplates and labels has ensured a reliable and trustworthy system to ensure your specific callouts are able to be met.
Related Posts for Customized Color in Nameplates and Labels
How to Define Color for Nameplates and Labels
Luxurious Transparent Tints on Domed Nameplates
Color Evaluation in Product Identification
Translating PMS Colors to Transparent Tints for Nameplates
Read to learn more about color translation for nameplates and labels? Get this eBook!
Subscribe to Nameplate Blog