Enhance Brand Identity with Diamond Cut Aluminum Badges
Enhanced Brand Identity
When designing an aluminum badge to enhance and showcase a high profile brand, some common appearance requirements include sharp detail or bold and reflective graphics. With the variety of decorating options available, these elements can seem difficult to achieve.
This post offers a solution using diamond cut aluminum to enhance a brand's identity and increase perceived value for the product.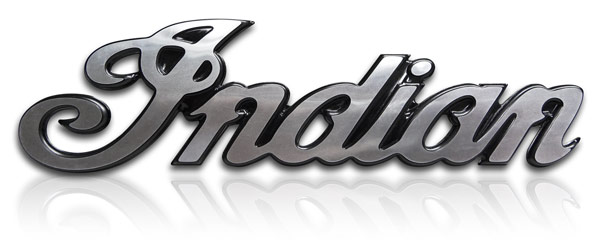 Diamond Cut Aluminum
Crisp detail is one of the features of diamond cut aluminum. This premium decoration happens after the emboss tooling operation. The surface of the aluminum is cut away with a diamond head, leaving a highly polished bright silver finish. The attention to detail required for this process does make it more labor intensive which can translate into a cost driver for piece price. For this reason it is usually reserved for high end products.
Aluminum nameplates and badges which use diamond cut decoration are typically described as showing off the following attributes:
● Higher perceived brand value
● Mirror bright appearance
● Crisp detail for embossed graphics
Design Collaboration
Premium tooling and decorating processes become part of the discussion between engineering and design. A successful product launch requires hitting target dates for prototypes, photo shoots and public reveal events. Many hands from both the customer and the vendor need to work and collaborate together. Communication at every step of the way is key.
Premium Aluminum Trim
While motorcycle trim is featured here, it is not the only application that diamond cut aluminum can be found. Consumer electronics, sporting goods and medical equipment are examples of markets which have used this premium decoration. More examples can be reviewed in the Diamond Cut Gallery.
Ready for more discussion on how to use diamond cut for your premium aluminum trim? Let's talk!
Subscribe to Nameplate Blog