7 Examples of Effective Marine Trim
In this post, a collection of samples from popular boating industry brands has been collected for your inspiration.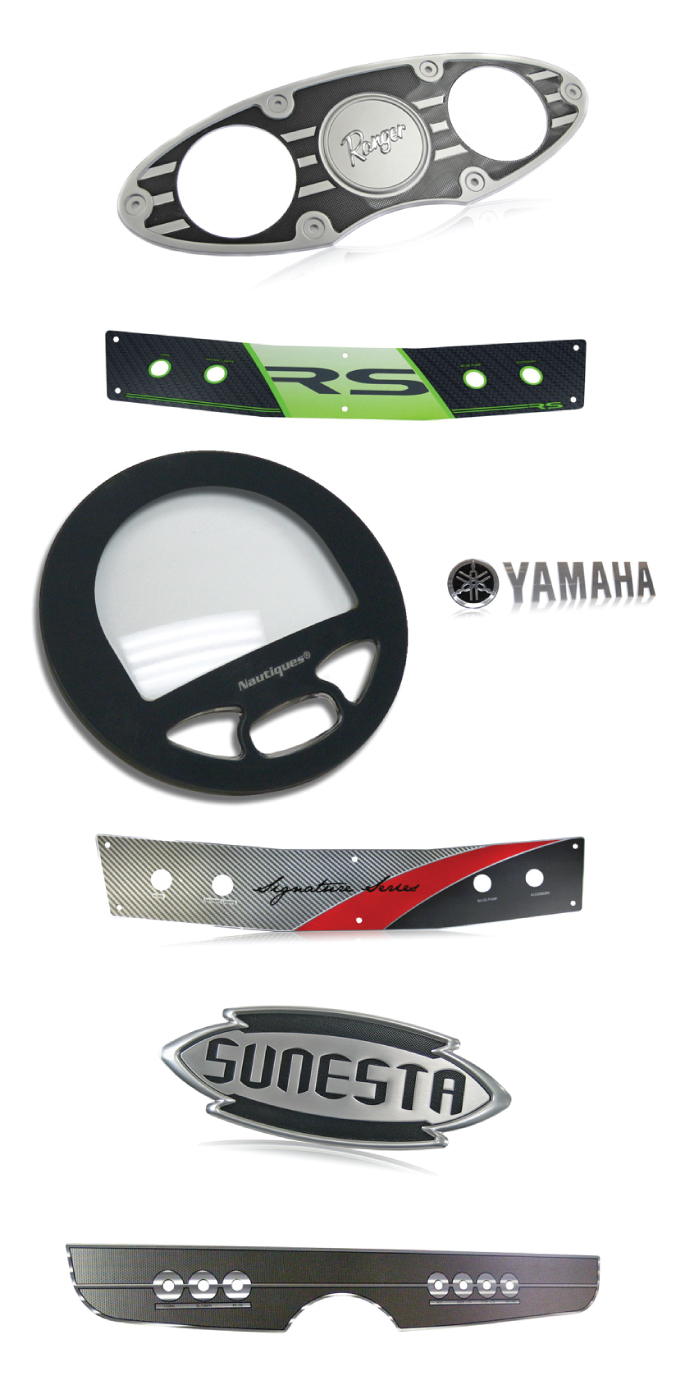 Due to the harsh marine environment, a common substrate choice is aluminum, as seen here in the form of nameplates and trim pieces. Polycarbonate is another option (not shown) commonly utilized with in-molded parts when flexibility and back lighting is important. A series of topcoats and adhesive options make either choice applicable and allow for enhanced durability.
The high performance and aggressive styling of the boating industry give way to many creative designs. From aluminum trim to plastic in-mold parts, all of the examples offer effective product branding and stylization.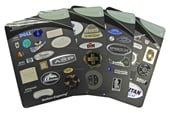 Request samples of nameplates used in harsh environments to review the materials and processes available to create durable and attractive nameplates.
Subscribe to Nameplate Blog