Marine Industry Utilizes Aluminum Nameplate
HDS Generation 2 Navigation Features Aluminum Logo
When Navico introduced the HDS-12 multifunction fish finder/chart plotter under the Lowrance brand name they wanted to be sure it had a nameplate that reflected the quality of the product but yet fit the overall look.



Northern Engraving worked closely with Navico's designer and project manager to get just the right look. Early in the process, Navico was certain they wanted a nameplate cut in the shape of the letters with a metallic background. As it turned out, the finish on the metallic background was a harder decision. Concept drawings were created and swatches were made available to review the different finish options available. Numerous finishes were considered such as engine stripe, brushed aluminum and a fine silver metallic background. In the end, it was decided that the fine silver metallic background was the best choice for them on this project.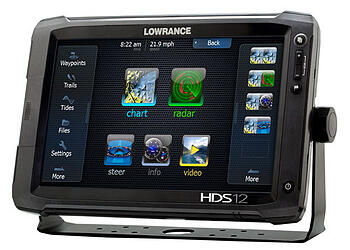 Utilizing concept drawings along with swatches and samples is very helpful in the process of creating the perfect look for your custom badge or nameplate.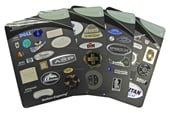 Request a Nameplate Materials and Processes Guide to begin exploring the options available to you in creating your product branding. Custom color matches, texture and assembly are only some of the options in creating your nameplate.
Subscribe to Nameplate Blog