4 Options for Embossed Rivet Look on Aluminum Nameplates
Many times we are asked for options to create an industrial look to an aluminum nameplate so that it gives the appearance of the emblem being mechanically attached to the end product. Typically the desired look is to resemble using rivets for secure attachment. Here are four options with custom tooling operations to achieve the look of embossed rivets on aluminum badges.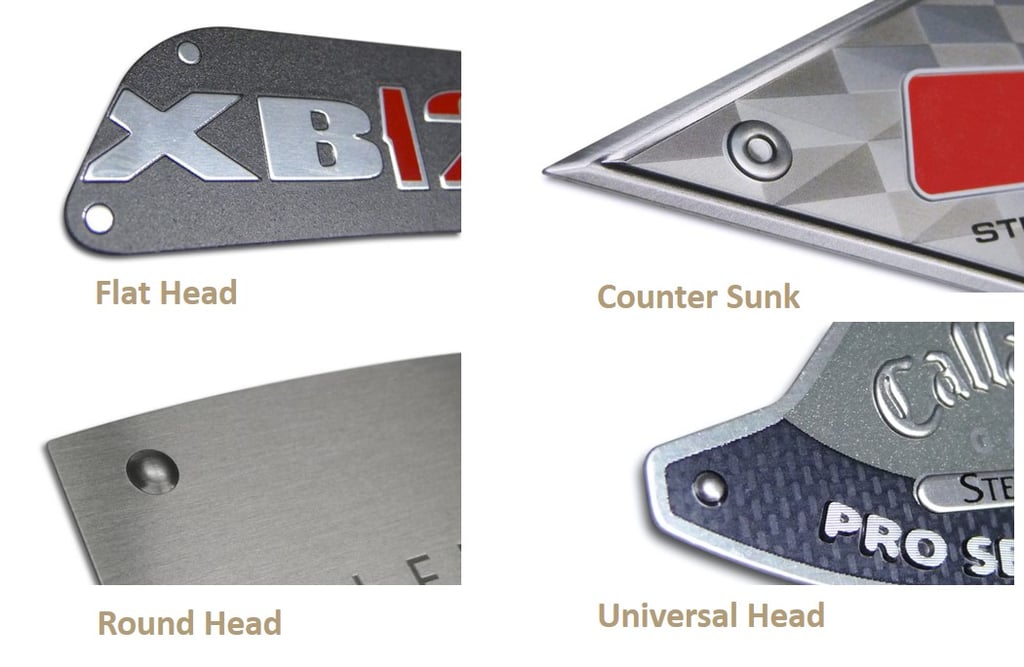 Aluminum is a friendly substrate for these types of emboss detail for nameplates since it is soft enough to take the hit from the die strike without damaging the rest of the decorated surface. Backgrounds can be decorated with custom patterns and metallic sandblasted aluminum looks or brushed for an authentic metal look.
The look of embossed rivets for your aluminum nameplates or badges adds a hand-crafted element to your design. All that's needed is for you to determine which type of rivet head you want and then incorporate that look into your dimensional artwork for the custom tool.
Still have more questions? Let's talk!
Subscribe to Nameplate Blog