How to Create a Sandblast Finish on Aluminum - 3 Options for Your Nameplate
Sandblast Metal Effect on Nameplates
The dull surface effect of a sandblast finish is an often requested surface for integration into nameplates. The matte finish contrasts with bright aluminum creating a clean tone on tone look which coordinates with virtually any product. Our interpretation of sandblasting is a cost effective printing process. It is typically used as a background finish and accented with embossed graphics. Following is a review of three options for integrating a sandblast finish into your nameplate or overlay.
Fine: a delicate subtle finish with a matte surface
Medium: a slight visual texture is apparent
Coarse: a heavy rough finish with a slight texture
Fine Sandblast Finish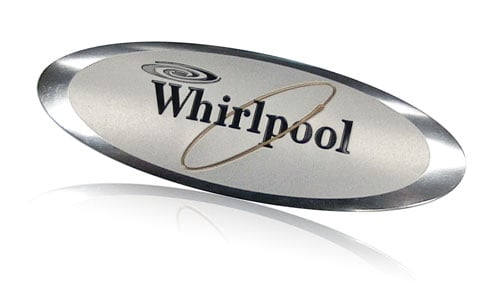 The Whirlpool nameplate combines a fine sandblast finish with debossed graphics and a bright border. Color is used only on the Whirlpool logo.
Medium Sandblast Finish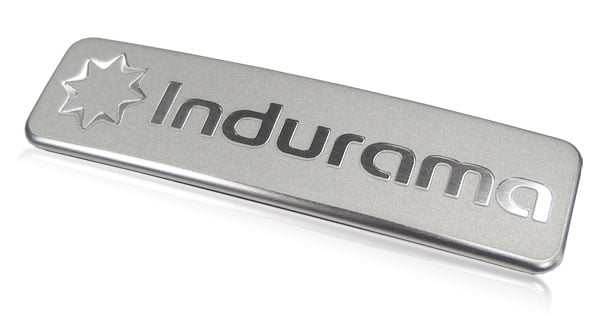 The background of the Indurama nameplate uses a medium sandblast finish to contrast with the embossed bright aluminum graphics.
Coarse Sandblast Finish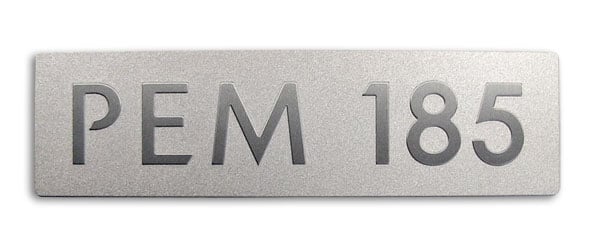 Tesla Motors PEM185 nameplate uses a coarse sandblast finish combined with low gloss brushed and embossed graphics.
The sandblast finish has also been integrated into large trim pieces for consumer electronics. Bright or brushed aluminum complement the finish. Diamond cutting can be used to add a premium look. A sandblast finish can also be combined with doming for an elegant effect.
However you choose to use a sandblast finish in your nameplate, the finish is complementary to the wide variety of materials and surfaces on consumer products.

How can you dress up your nameplate design with a metallic or sand blast finish? Let's talk!
Subscribe to Nameplate Blog