Want a Nameplate With an Embossed Look?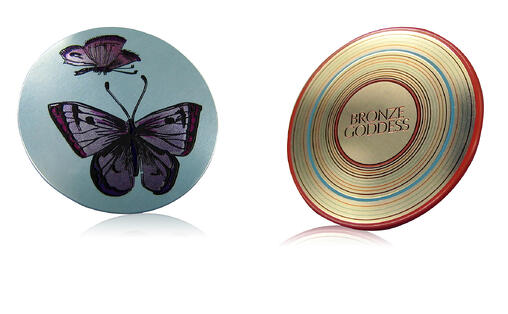 Another way to achieve an embossed look on aluminum is to add a printed texture with gloss. The ink builds up and creates a texture that you can see and feel. This technique is often used on cosmetic nameplates. Screen printed texture is available in high or low gloss for a subtle background surface. A colored texture creates a more dramatic contrast in a pattern. Pinstripes and grids are popular patterns in product identification as well as subtle grains.

In the Bronze Goddess nameplate above, printed texture is combined with a transparent gold tint which brings the nameplate to life.
Below is a recent nameplate that we produced for Kirra.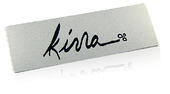 Kirra's New Blue Perfume's packaging is modern and sophisticated. The brand name on the namplate reflects the same sophisitcation by adding a printed low gloss texture over a low gloss aluminum surface.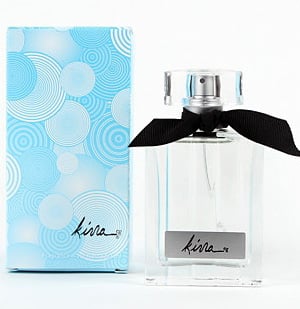 Click here to see more cosmetic nameplate examples and to request your samples today.
Subscribe to Nameplate Blog