Steering Wheel Horn Button | Aluminum
Mack Trucks Steering Wheel Center Cap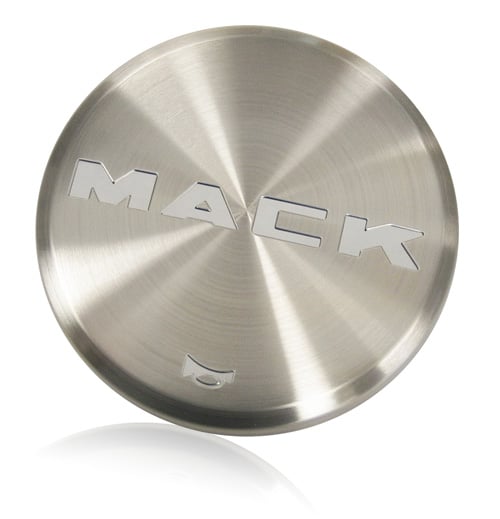 Mack Trucks aluminum horn button features a spun background in the circular dial creating natural highlights and movement in metal. A transparent tint of color is printed on the spun surface contrasting with the bright aluminum logo which is debossed or recessed. A pressure sensitive adhesive is used for assembly to the vehicle.
Standard nameplate manufacturing processes are used to create the clean look in this horn dial. Screen printed resist or mask protects bright areas of aluminum during the spin process. Addition of color helps to further differentiate the spun and bright aluminum. All decoration is applied in the flat sheet. The forming and debossing operations occur after the aluminum is decorated adding dimension and defining the graphics.
Request samples of nameplates and dials to begin exploring the options available to you on metal and plastic.
Subscribe to Nameplate Blog