Plastic Nameplates and Labels | Tooling FAQ
Flexible Nameplate and Label Tooling
Nameplates and labels printed on flexible plastic substrates offer a wide range options in product branding. Following are some of the most frequently asked questions about the tooling of plastic nameplates.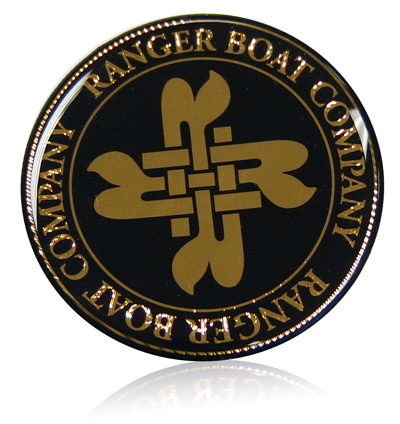 Q) What tolerances do you hold in tooling for plastic nameplates?
A) Most plastic nameplate jobs are manufactured with steel rule dies. Hard tooling is available for more complex forms and tighter tolerances. Standard tooling tolerances are:
•steel rule
•hard tool

+/- .015"
+/- .005"
Q) Do you offer prototype tooling?
A) Yes. Depending on the complexity of the part, we offer prototype parts via:
•plotter cutting
•steel rule die
•hard tools (mating components)
Q) What is your standard nameplate tool timing on plastic?
A) Standard tooling lead time is three to four weeks for steel rule dies and four to six weeks for hard tools. This may vary slightly depending on complexity of part, availability of materials and work load. We understand there are cases where we need to rush an order - we will do our utmost to meet those requests.
Q) Do you offer stock dies for plastic substrates?
A) We suggest plotter cutting for low volume jobs as an alternative to stock dies. This is a cost effective option since tooling is not required. Plotter cutting is best suited to substrates .010" or less in thickness.
Subscribe to Nameplate Blog