John Deere Tractor Emblem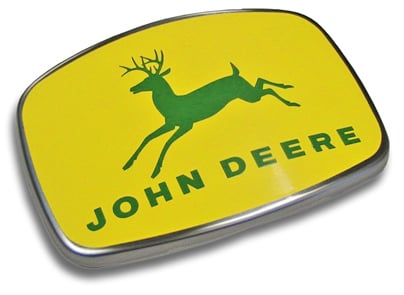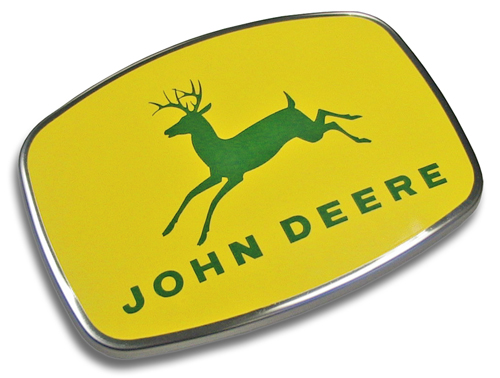 For more than 150 years John Deere has remained true to their promise made in 1847:
"I will never put my name on a product that does not have in it the best that is in me."
The John Deere reputation is built on value in every machine that bears its name. The rugged 3D stainless steel emblem design reflects this value. This emblem is screen printed in the flat sheet. It is embossed and formed after decorating. Posts are stud welded on the back of the emblem for attachment to equipment.
Stainless Steel Badges
Heavy duty stainless steel badges are a durable option for equipment and products exposed to harsh environments. Screen printing, lithography and roll coating are standard processes in the decoration of stainless steel. Colors are custom matched to meet customer needs. Dimension is added through embossing and forming. These processes combine to create a quality badge. A stainless steel badge stands for a brands reputation looking just as good tomorrow as it does today.
Subscribe to Nameplate Blog