Through Mold Graphics on Hummer Sill Plate
Mold In Graphics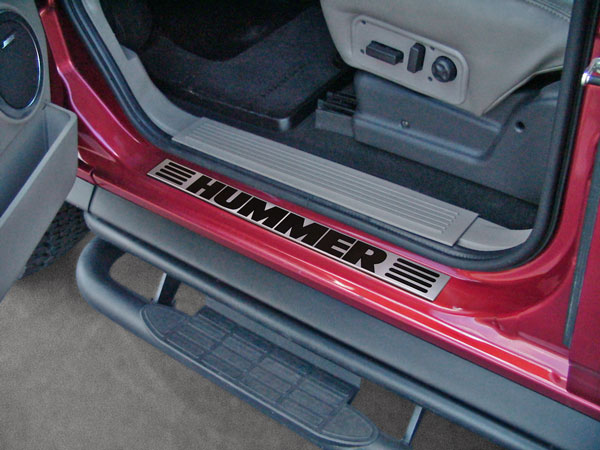 The Hummer sill plate needed to stand out as rugged and tough. Aluminum in-mold was used to create a sillplate both durable and attractive. A low gloss aluminum background featuring the Hummer logo created during the molding process results in a plastic logo being an integral part of the aluminum sill plate. The graphic features beveled edges and a textured surface.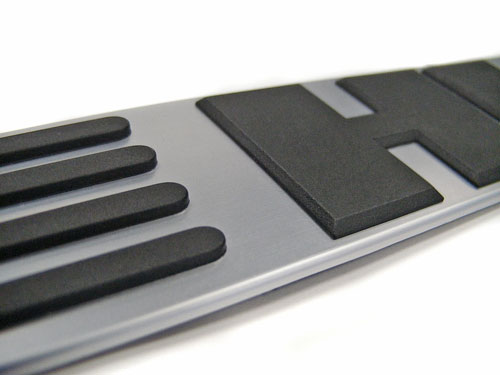 Through molding graphics on aluminum nameplates or sill plates is a unique way to identify your brand. Aluminum in-mold allows designers to explore the popular trend in mixing materials. Entire logos or accent features can be created during the molding process. Graphics, smooth or textured, are molded with hard or rubber soft plastics to meet your specific needs. The aluminum in-mold process can also be used to create backlit graphics.
What type of product can you see adding a nameplate featuring through mold graphics to? Why is that product a good fit for this process? Would you be after a rugged or premium look? Or would you use this process to add dimension to a piece that is touched frequently?
Subscribe to Nameplate Blog