Inter-Tel Phone | In-mold Decoration
In-mold Polycarbonate Overlay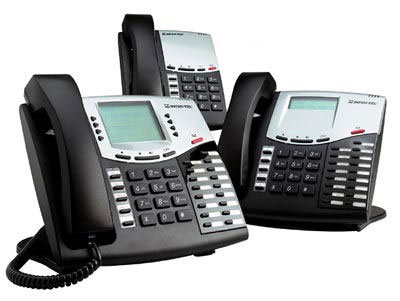 The Inter-Tel phone overlay is a fusion of injection molding and a screen printed overlay. The molded display is decorated with all printing sealed between film and resin. The large clear window demands optical clarity which manufacturing and quality control work together to achieve.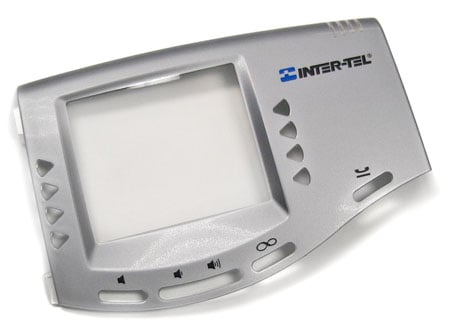 Overlay decoration can combine LCD display areas whether colored or clear, LED areas including light diffusing treatment, text and graphics. This overlay features a selective texture. Careful alignment of the graphics is key to the success of an overlay project. Printing developments are used to compensate for distortion occurring during the molding of the part. Basically some of the graphics are printed on an angle and during the forming process pulled into alignment.
How would you integrate an injection molded overlay into a product? What details need to be taken into consideration? Would you add a pattern or texture?
Subscribe to Nameplate Blog