Shark Skin Inspiration for Aluminum Decoration
Creative inspiration comes from all around us. One source of inspiration which works well in aluminum nameplate and trim design is to look to the product. Overall shape of the product is one possibility. Details such as buttons and controls can also provide inspiration. Other surfaces on the product, including fabrics or leathers, can also be explored in the finish development on aluminum. Considering these details helps to tie the nameplate or metal trim to the overall theme of the product.
Shark skin provided the basis for a grouping of organic linear finishes. In its original form, there are significant highs and lows for color and gloss. Translating this to aluminum involves breaking things down to basic structures and finding the best way to use the natural highlights of the metal.

The aluminum finish (PAT-3494-A) below is reminiscent of shark skin but stands strong as an aluminum finish. The pattern takes advantage of selective brushing of the aluminum to give the part "flip". A printed texture adds to the metal tone on tone effect. The result is a form-friendly finish which can be used as an overall background for decorative trim or even as an accent area of a nameplate.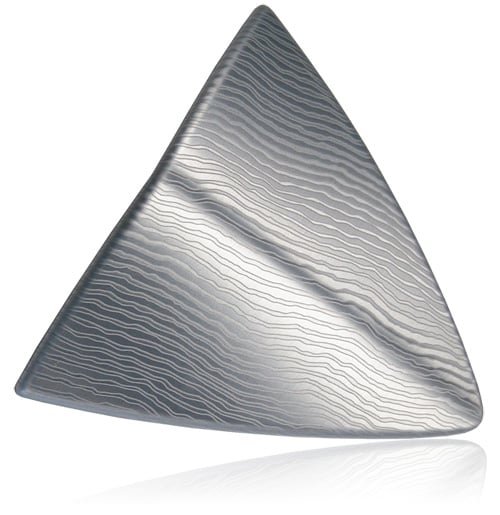 Where do you find inspiration for your brand identification?

Subscribe to Nameplate Blog