Picture Perfect Graphics on Aluminum Nameplates
There are times when decoration for aluminum nameplates requires more than text for a company or product name. Sometimes the design calls for detailed artwork with highs, lows and blending of colors. Does this mean that you have to steer clear of using aluminum for your branding? On the contrary, aluminum is a great choice!
Standard offset lithography printing process offers the ability to decorate within the full rainbow of colors. Reflective qualities of aluminum combine with selective brushing or undercoats of white, opening options for depth and movement that are not found on other substrates. These full color aluminum nameplates show how vivid the decoration can be - from bright opaque to blended halftones and transparent colors. All that's needed is your artwork with understanding of dimensions and quantities and we're ready to quote.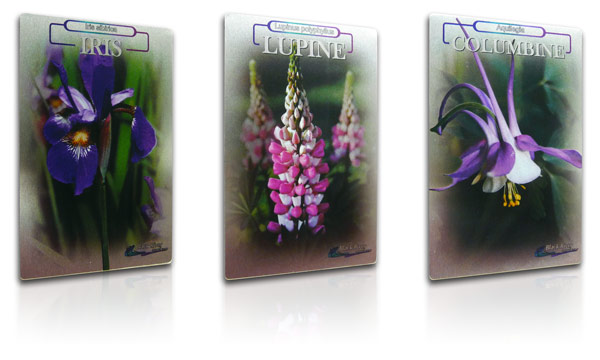 Now that you have seen the wide open possibilities with process color for aluminum nameplates, where will you use this decoration? Let us help!
Subscribe to Nameplate Blog