Changing the Look of Your Nameplate Design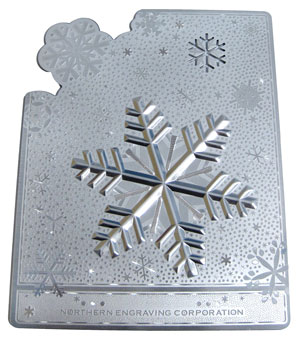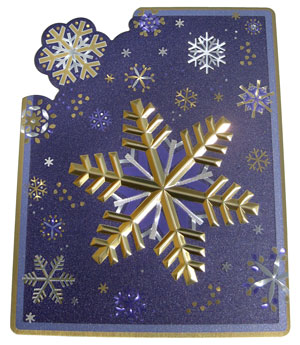 Are you interested in changing the look of your nameplate without an overall design change? There are several processes that can be added to an existing nameplate to enhance the overall appeal. The examples above include the original design, the silver-on-silver version, which was created for one of our holiday cards, sent to our customers in the month of December each year. Adding several colors, along with removing a border changed the look of this particular design.

The various processes available when creating a nameplate or badge are highlighted on both pieces, showing the multitude of choices in processes and color combinations, and how well they can work with one another. Some of the processes featured include: 3D emboss, diamond cutting, and the use of metallic color processes. While the silver-on-silver version is elegant, it was important that we also develop a version in color to show the options available when transitioning from silver-on-silver to all-over color, and how the look of a nameplate can be changed with the addition of color.

No matter which look you prefer, the countless choices are evident. Keep these looks in mind the next time you create your nameplate or badge.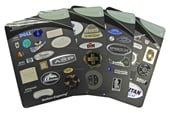 Samples of nameplates are a great way to explore and better understand the options available to you in designing a nameplate. Northern engraving offers a Nameplate Materials and Processes Guide with numerous samples on metal and plastic substrates to assist you in the process.
Subscribe to Nameplate Blog