Utilization of Aluminum on Nameplates
This week, we have a featured article written by one of our regional account managers, Paul Wuensch. He chose to focus on the importance of the metal substrate, and keeping its integrity.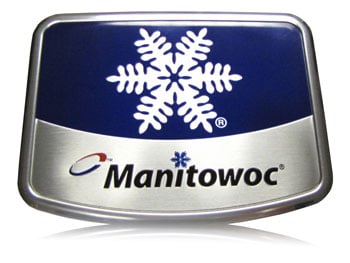 If you're going to use metal, then use the metal
While collaborating with designers on their branding solutions I often find myself using this phrase: "If you're going to use metal, then use the metal".
One of the benefits of utilizing aluminum nameplates is the variety of finishes that can be achieved on the substrate itself. Utilizing the metal substrate as part of the design enhances the perceived value of the product over other materials.
Through mechanical finishes like selective brushing and embossing, Manitowoc Food Service maximized the value perception of their nameplate (above). A bright aluminum embossed border contrasts, albeit subtly, with the horizontal brushing in the background. Embossed logos and precise color placement add interest and reflect both the corporate brand and a level of quality that is consistent with their product line.



Subscribe to Nameplate Blog