Customized Color Development for Nameplates and Labels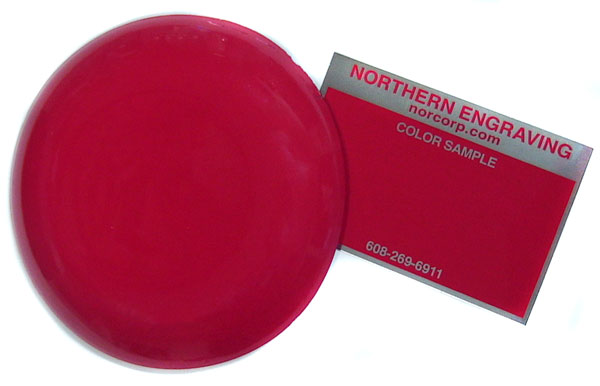 Color is one of the easiest ways to ensure a nameplate, label or badge is recognizable. Color can be added to an existing design through three processes: lithography, screen printing or coating.
The process engineers at Northern Engraving determine which process is best suited for a particular nameplate application, based on either a reference Pantone color or a target master sample sent by the customer.
Matching Your Custom Color
The first step is to determine which color family the target sample is a part of. Next, there is consideration of whether the color will be transparent or opaque and what surface the color is applied to. Third, there is an analysis of the base colors already in existence, and a determination of whether they can combine to create the color match.
It is the process engineer's focus to obtain an exact match to the chosen color, and therefore they may try several processes to reach this goal. Color matching is a complex process, and can often take several hours to complete, but the importance of matching exact color choices is key, and is taken very seriously.
What color do you want to incorporate into your next nameplate or label design? Let's talk!
Subscribe to Nameplate Blog