Understanding Aluminum In-mold for Nameplates and Badges
Aluminum In-mold Process for Nameplates and Badges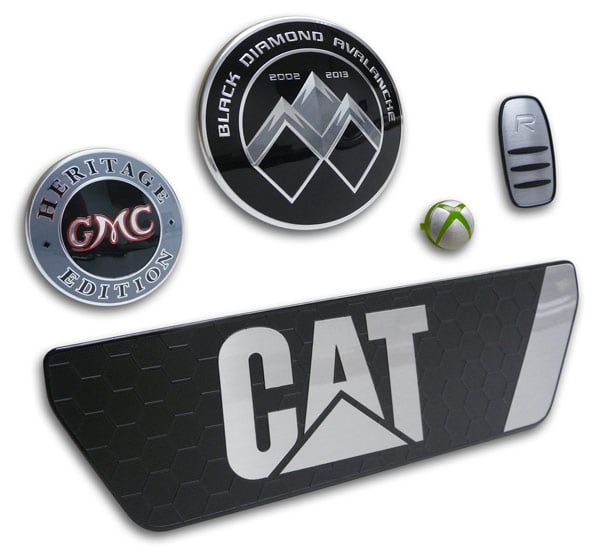 The process of bonding plastic resin with a metal substrate is referred to as aluminum in-mold decorating. It is a premium option used to ensure dent resistance and durability. There is significant investment required for tooling operations including stamping at a minimum for the aluminum as well as a separate molding operation.
The aluminum in-mold process begins with aluminum that is decorated in the flat sheet. The full range of decorative process including mechanical finishes, printing and screening can be used. The decorated metal sheet is stamped, formed and placed in a mold. A plastic resin is shot behind the aluminum nameplate, badge or trim creating an intimate bond. Stabilizers are used as part size increases to minimize shrinkage.
Aluminium in-mold eliminates the need for secondary bonding processes. In addition, back side attachment features such as tabs can be created during the molding process. Extra care is required in part design when addressing parting lines and visible edges.
Backlit and Through Mold Graphics
Transparent plastic is used for functional backlighting of aluminum nameplates or buttons. Mixed material effects are achieved with dimensional through molded graphics which can be smooth or textured in hard or soft plastic. Durability and dent resistance are added benefits for consideration with exterior badges.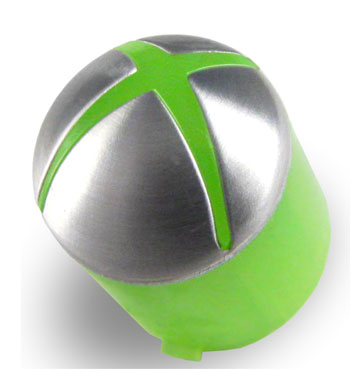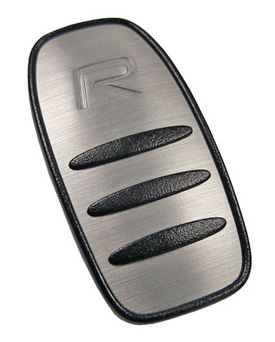 Mold In Graphics with IMD Decoration
The robust product created with aluminum in-mold is used in the automotive industry for interior and exterior trim with a premium look and superior dent resistance. Mold in graphics have been used for accent ribbing or brand identification on sill plates, key fobs and center consoles. Aluminum in-mold allows designers to explore the popular trend in mixing materials. Entire logos or accent features can be created during the molding process.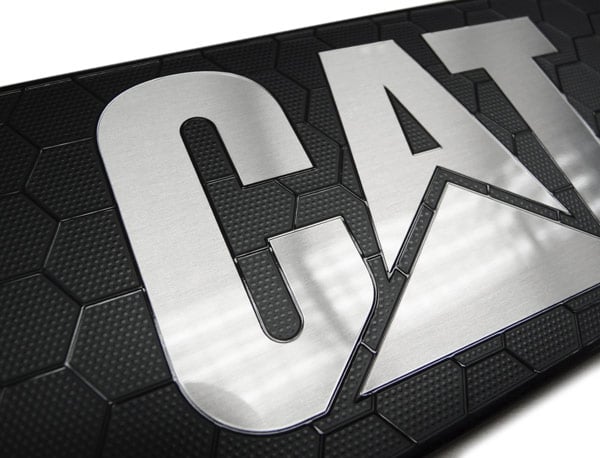 Have more questions? Let's talk!
Subscribe to Nameplate Blog