No Stress Product Branding Updates for Nameplates
One of the signs that it is time to make a change to your product branding is when there has been a change in your company name. This type of change means logos and taglines likely will change along with your corporate name. These can be seamless to change in digital and even print media but what about your physical products?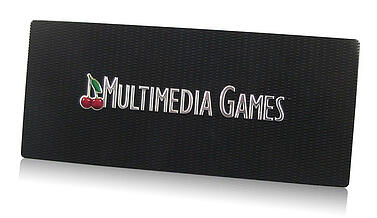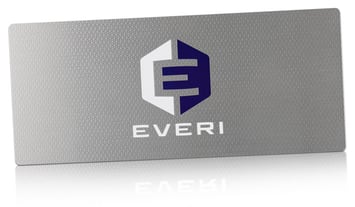 These two aluminum nameplates show old and new branding for a company whose name changed. It was possible to keep the exisiting outside dimensions and shape of the part which made updating products already in the field easy.
The new nameplate fit into the same recessed area of the housing for the casino games as the old one. This allowed the customer to use existing tooling and not have to budget for new tooling operations. Changes were made to the artwork to bring the logo and background pattern up to speed with the brand message. The result is a fresh design with updated company name and logo.
Updating your company branding does not need to be cause for additional stress and worry. Take advantage of what can be used with the current nameplate or badge. Let us collaborate with you to make the most economical changes and keep your brand message at the premium level it deserves.
Is it time for your company to review its product branding? Let's talk!
Subscribe to Nameplate Blog