Happy Holidays from Northern Engraving!
Clean art deco lines and layers of brushed aluminum enhanced with screened textures provide the basis for this year's Holiday card. From our homes to yours - may peace, joy, hope and happiness be yours this Holiday Season and in the New Year!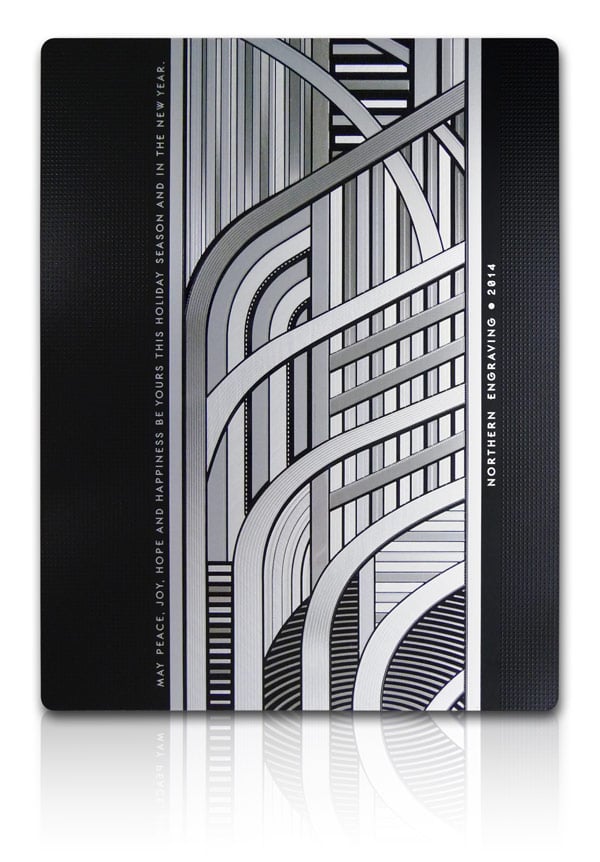 Want to know more about the inspiration behind this year's design? Check out our Surfaces on Aluminum Blog post. Enjoy!
Subscribe to Nameplate Blog