Happy Holidays 2016 from Northern Engraving!
From our homes to yours - may peace, joy, hope and happiness be yours this Holiday Season and New Year!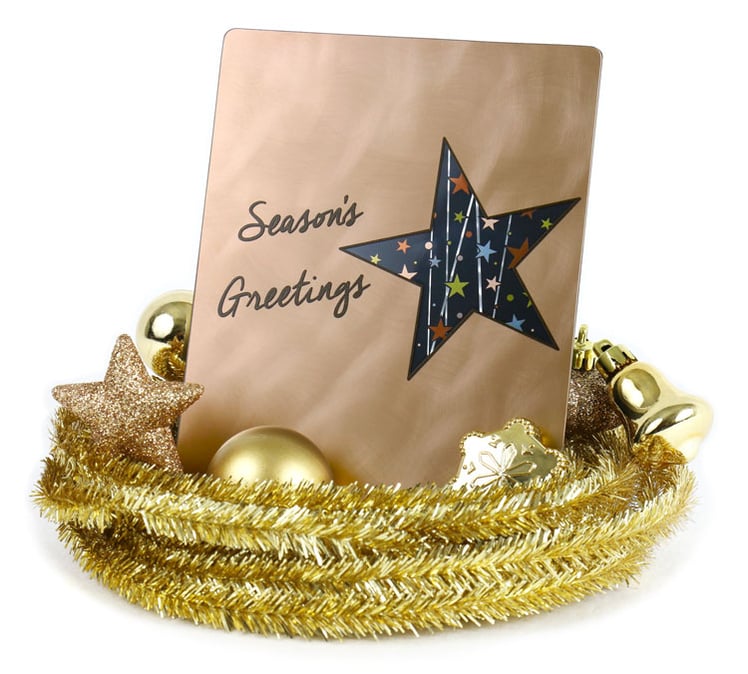 The 2016 Holiday card features a mechanical finish on plastic overlay with deadfront graphics using our latest MST process. It is paired with an elegant aluminum card decorated with matte black background and accents of shimmering tints of color and mechanical engine turn details. To see more about the processes used for the aluminum card, check out this Design Blog post. Enjoy!
Subscribe to Nameplate Blog