Tonight marks a big game in NCAA basketball with the matchup between Duke and Wisconsin. We sure are proud of our men's Badger basketball team!
Over the years we have produced various promotional items for collegiate teams. The image below shows off a couple of aluminum badges produced to be used as key chain inserts.
Who is your pick tonight? Of course we're rooting for our beloved Badgers! Go Big Red!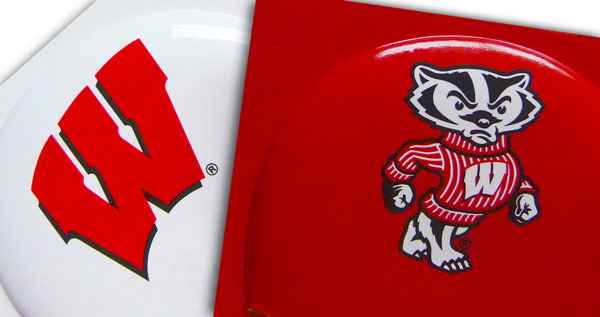 Subscribe to Nameplate Blog