Blue Energy in Aluminum Nameplate Design
The color blue is energetic and can open the flow of communication. Adding blue to your aluminum nameplate design creates vibrance, mystery and drama. Blue represents knowledge, integrity, understanding and stability. Here are a few aluminum nameplate designs that incorporate a blue finish.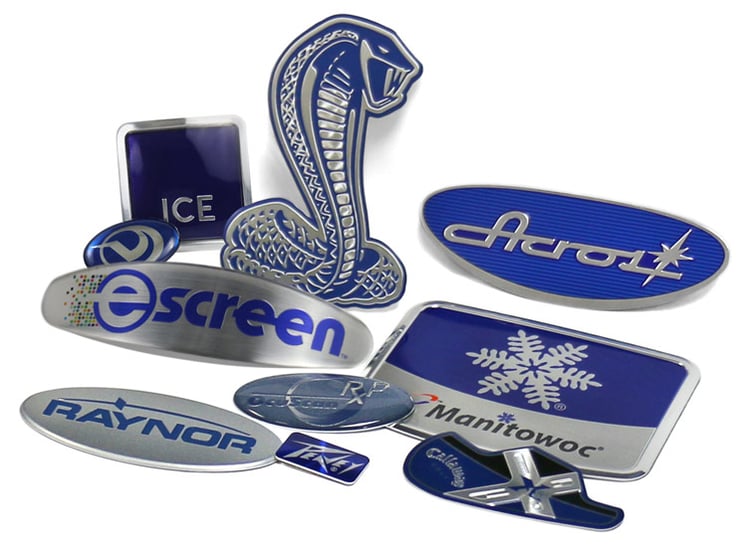 Blue can also evoke a relaxed and secure feeling that is calming. Many people first associate the color blue to the sky and ocean. Darker shades of blue evoke dreamy and mysterious emotions. The lighter shades of blue suggest intense energy.
If you are looking to create an attention grabbing nameplate, consider adding a shade of blue. Here are a few more examples of three dimensional domed nameplates using the color blue. Background patterns for nameplates and surface decoration for aluminum trim can use blue and blue tones.
Editor's note: This post was originally published in July 2011 and has been completely revamped and updated for accuracy and comprehensiveness.
Need help with your next nameplate project? Let's talk!
Subscribe to Nameplate Blog