Metal Engine Start Button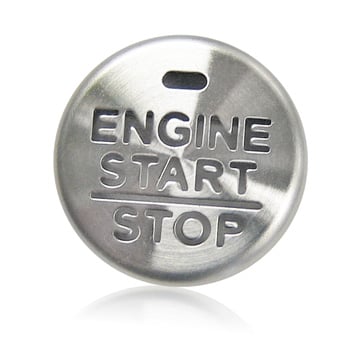 This real aluminum button features backlit graphics. The background of the button is spun to emphasize the authentic metal surface catching natural highlights and shadows. Engine start stop graphics are pierced in the aluminum using the Singular ID process to hold the islands of the A, R, O and P in place without an unattractive bridge. Insert injection molding is used to bring together the aluminum cap and two colors of plastic in one part.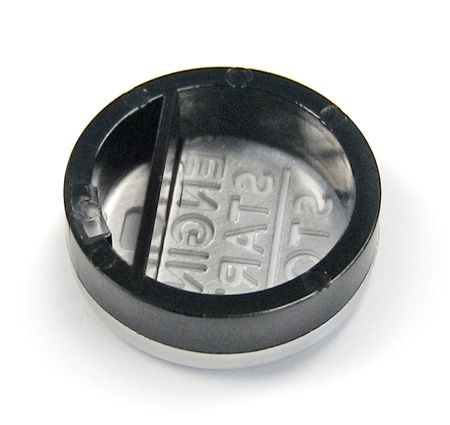 Clear resin is molded behind the letters allowing for multi-color lighting with colored LEDs. The button design includes a bridge across the backside creating separate areas for each colored LED.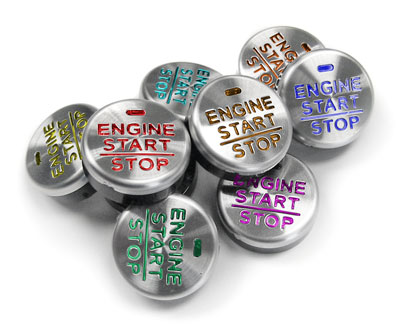 Molded in color is another option in the design of backlit buttons.
Backlit

Button Design Guidelines
Material
metal: .018"-.023"
plastic: minimum thickness .040"
Graphics
minimum stroke: .028" (positive and negative)
minimum radii: .008"
Northern Engraving manufactures metal and plastic switch buttons in a diverse range of processes. This illuminated aluminum button is the latest in our efforts to bring you new options in button design. What other applications come to mind for a backlit aluminum button?
Subscribe to Nameplate Blog