Individual Letter Nameplates | Singular ID
Singular ID Nameplates

The Singular ID process is used in creating aluminum nameplates with individual letters. No bridges connecting the letters or background behind the letters are required. The result is a clean precise look for your brand. The nameplate has the flexibility to be used on multiple colors of products without the need to color code a background.
Decorating Options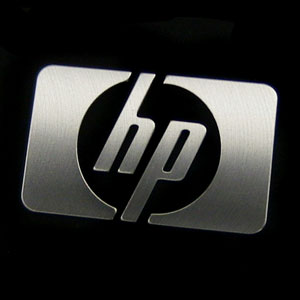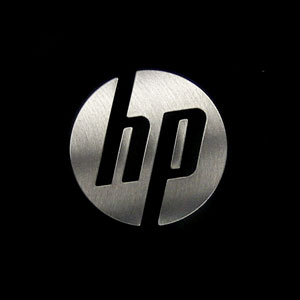 The process can be combined with the full range of decorating options on aluminum. Mechanical finishes can be applied overall or selectively. The HP nameplates use an engine stripe finish to catch the light and your attention.
Colors can be applied as needed to the individual graphics and letters. The decoration is done in the flat sheet prior to stamping the letters. This allows for consistent precise registration. The Yamaha nameplate combines a printed color with embossing to add dimension to the individual letters.
The diamond cut process combines with the Singular ID process creating a refined look for a brand. The CommScope nameplate uses a zebra diamond cut process to define the graphics.
Attachment Options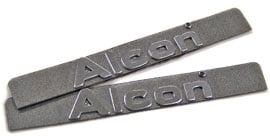 Pressure sensitive and heat activated adhesives are available with the Singular ID process. Size of graphics and base material the nameplate is attached to help to determine which attachment option is appropriate for your brand. The Alcon nameplate required a solution combining the Singular ID process with a plastic backplate allowing the use of a pressure sensitive adhesive for assembly while maintaining the requirement for a small circle for the trademark symbol, ®.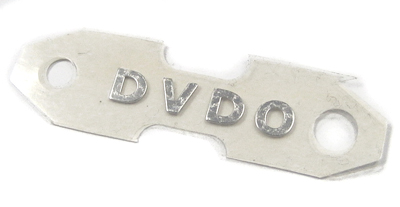 The Singular ID process uses a placement mask to keep the letters and graphics in alignment during assembly to the product. To further facilitate exact placement on the product, locating holes can be pierced in the placement mask.
The use of individual letters for nameplates is popular across a variety of products in industries ranging from appliance and electronics to medical devices and boating. What application do you see as a good fit for this process?
Subscribe to Nameplate Blog