Multi-level Emboss Aluminum Nameplate
Infinity Sound Systems Badge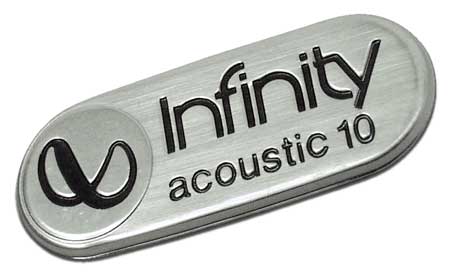 This simple aluminum nameplate continues to catch attention among all the nameplate samples we have. The clean design relies on a multi-level emboss to add dimension and define the graphics. The background is selectively embossed leaving an accent of bright aluminum. The finished nameplate reflects the premium image of the high performance speakers. This nameplate is an excellent example of less is sometimes more. A simple clean design that relies on authentic material to stand out.
Interchangeable Emboss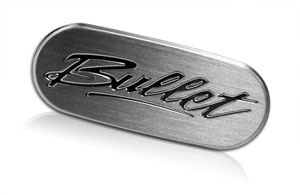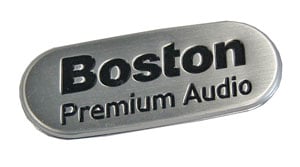 The same tool updated with interchangeable embossing is used for the Bullet and Boston nameplates. The Bullet nameplate features debossed bright aluminum graphics against a brushed background. Debossed graphics are also used on the Boston nameplate. In this case, they are printed black creating an etched look. This series of speaker nameplates relies on the interchangeable emboss as a cost effective option for creating distinct nameplates.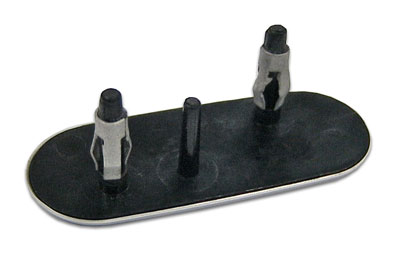 The aluminum nameplate is assembled to a molded plastic backer. The backplate includes posts with snap fit features for assembly and alignment to the speakers.
What other product would be a good fit for the classic nameplate processes used in these nameplates?
Subscribe to Nameplate Blog