Diamond Cut Aluminum Faceplate
Kyocera | Cell Phone Trim
The Kyocera cell phone trim integrates a decorative trim piece and product branding into one. The Kyocera graphic is embossed and diamond cut against a brushed background. A transparent grey tint of color is printed on the brushing to increase contrast while a bright border is embossed. This design makes use of the aluminum as more than a nameplate. It takes advantage of the authentic material integrating it into the product as decorative trim.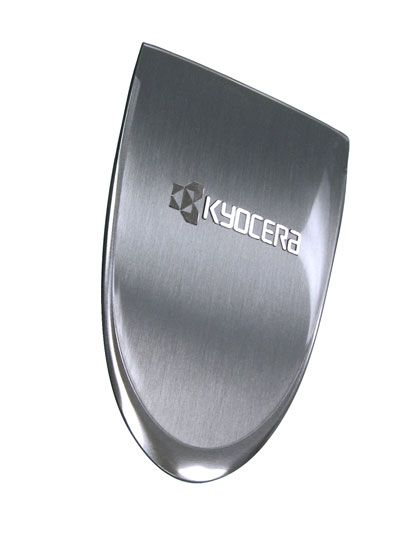 Decorative Aluminum Trim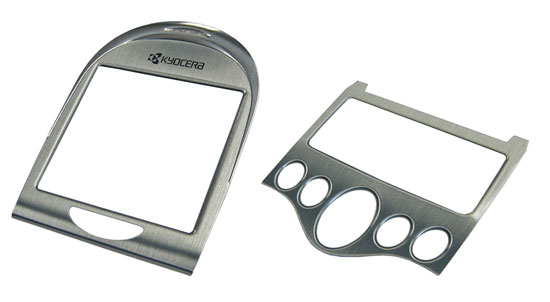 Coordinating aluminum overlays designed for the inside of the cell phone use the same brushed finish. A protective high gloss topcoat is roll coated on all three pieces of aluminum trim to protect them from scratching. A heat activated adhesive is applied to the both inside trim pieces while the faceplate uses a pressure sensitive adhesive for assembly to the cell phone.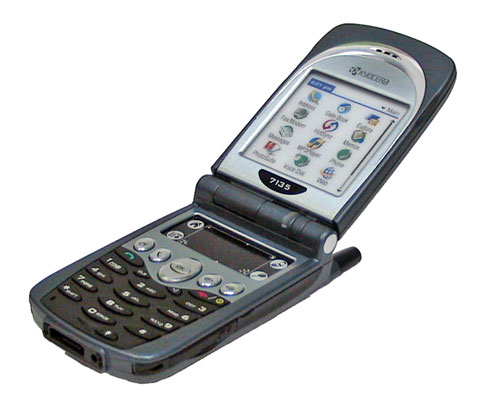 What type of finishes would you use when designing a trim piece for a cell phone? Would movement be important? Would you want to add texture?
Subscribe to Nameplate Blog