Nameplate Archive: Diamond Cut Aluminum Sign
Coca-Cola Sign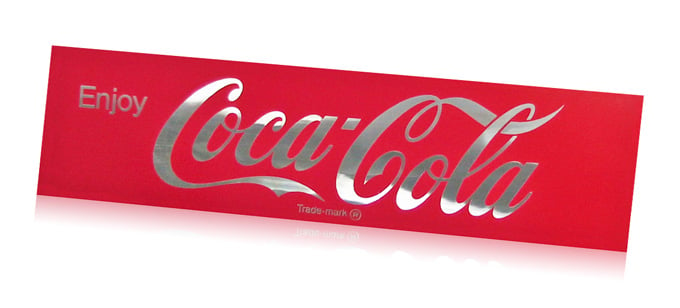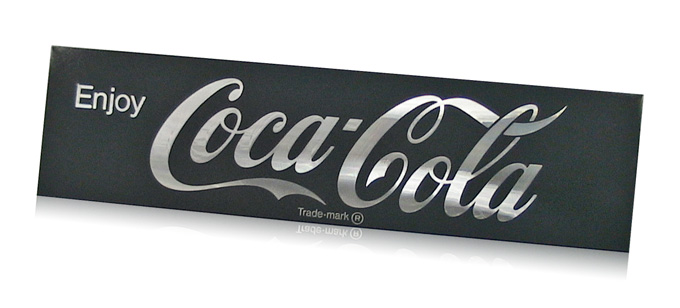 The Coca-Cola sign is an example of using traditional nameplate processes in a unique way. It is a very large nameplate. The logo is embossed and diamond cut creating crisp graphics with a reflective surface. Northern Engraving manufactured the aluminum signs in two versions, grey and red.
Processes available to you in the design of nameplates are available to be translated into attention getting point of purchase signs and displays. Brushing, spinning, printing and embossing combine taking advantage of the reflective metal surface. In addition, finishes from our pattern library can be used to support the overall design.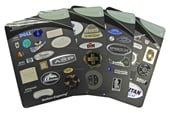 Request a Nameplate Materials and Processes Guide to begin exploring the options available to you in creating your product branding.
Subscribe to Nameplate Blog