Carbon Fiber Aluminum Nameplate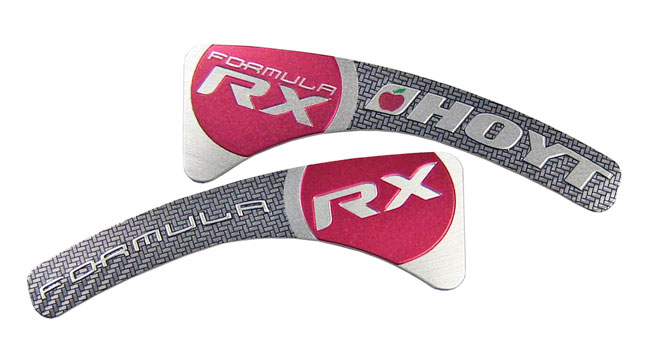 Hoyt nameplates reflect the innovation and precision in their high quality product. This design incorporates a carbon fiber finish into the background of the nameplates. Movement is added to the faux carbon fiber surface through the use of selective brushing combined with layering of transparent colors. The metal substrate is taken full advantage of with a brushed finish to complement the carbon fiber pattern.
Embossed Detail
The nameplates feature a unique use of embossing to add to the look of precision. A circular pad and graphics are embossed at the same time. The RX graphic remains at original height within the embossed pad creating a debossed look.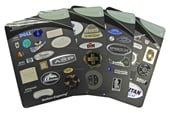 Request a Nameplate Materials and Processes Guide to begin exploring the options available to you in creating your product branding. Custom color matches, texture and assembly are only some of the options in creating your nameplate.
Subscribe to Nameplate Blog